Winstars News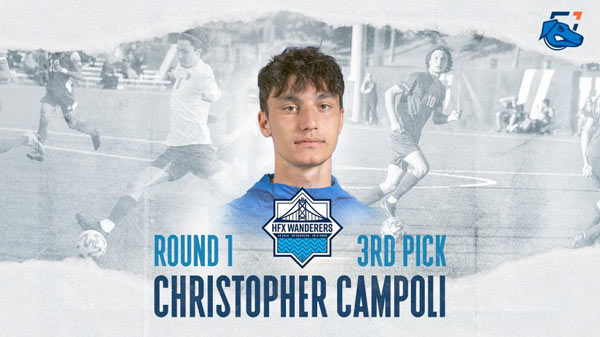 Fantastic Player and Great Soccer Family, I really believe in Chris and confident he can be
a professional player. Congratulations to Chris Campoli, who was drafted by HFX Wanderers
FC third overall in 2022 CPL-U SPORTS draft tonight.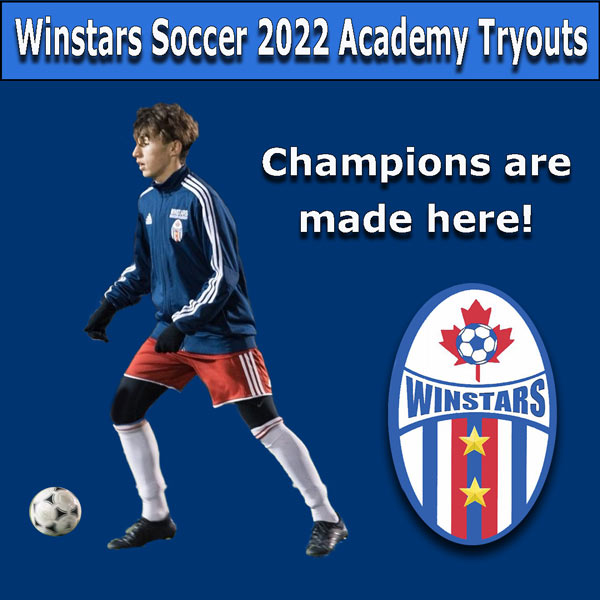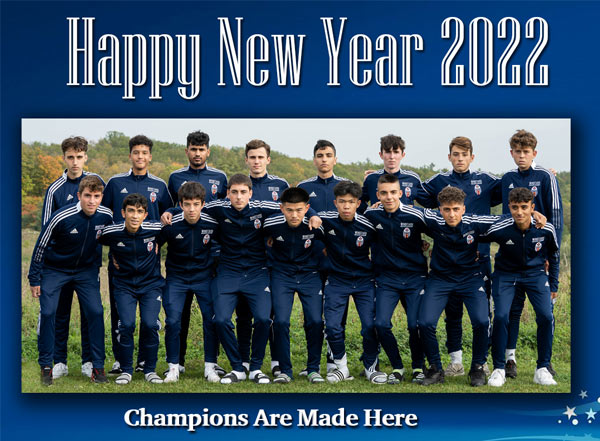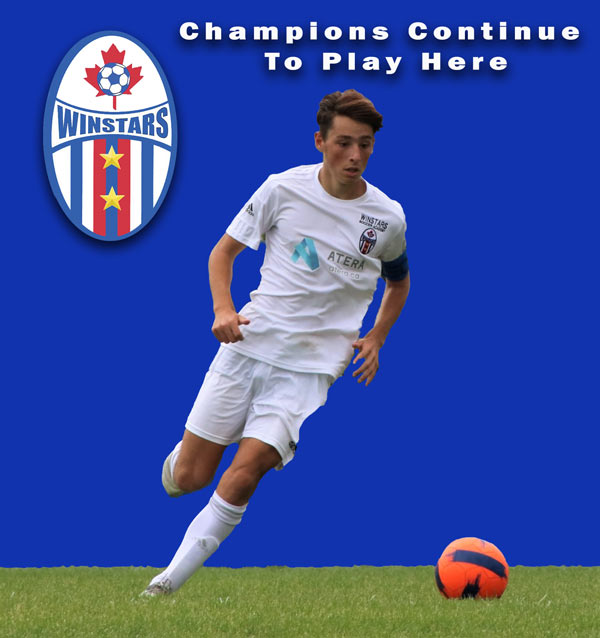 We are off till the New Year. Happy Holidays from our soccer academy!
Training will be held at: Vellore Village Community Centre (Unless otherwise noted)
1 Villa Royale Avenue, Woodbridge ON L4H 2Z7
905.832.8544
Vellore Village Community Centre - Google Maps
Congratulations to Jace Kotsopolous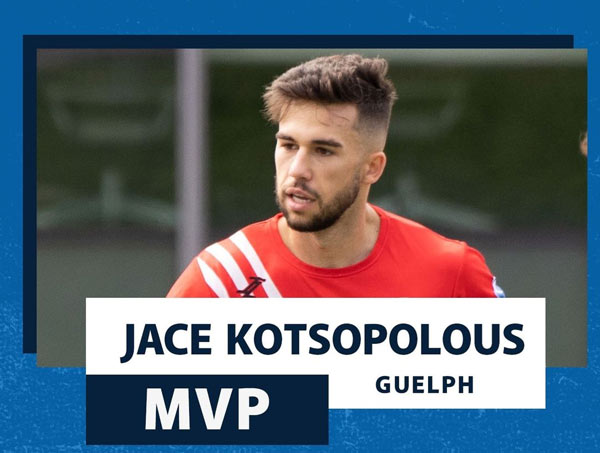 Congratulations to Jace Kotsopolous MVP League 1 Ontario. Great Player and Fantastic Person and Family. Well done. Winstars Soccer Academy are very proud of you and wish you continued success. You are a Baller ! Another Greek Canadian Player who was a Winstars Player.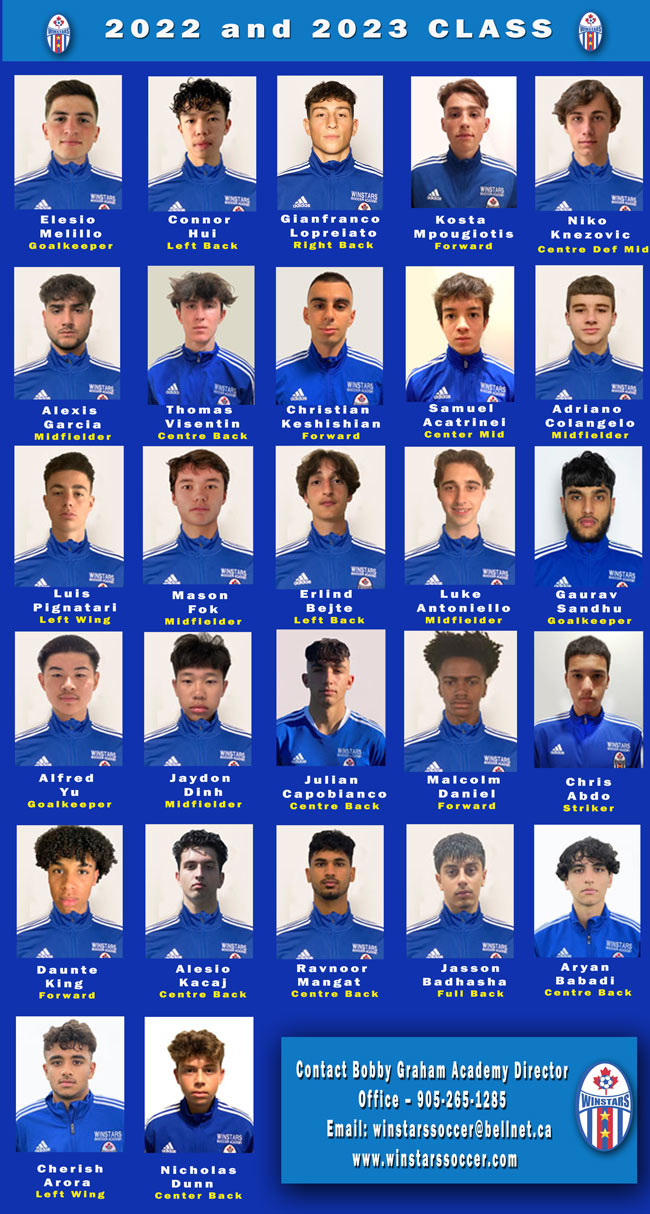 Match Highlights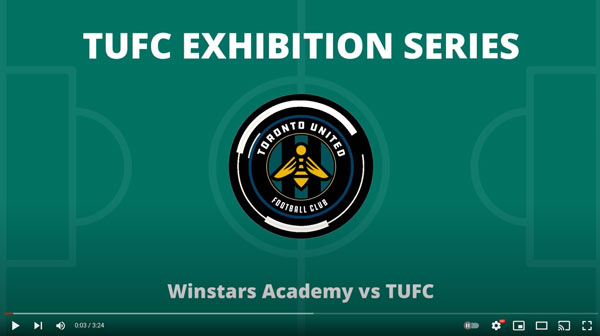 Full Game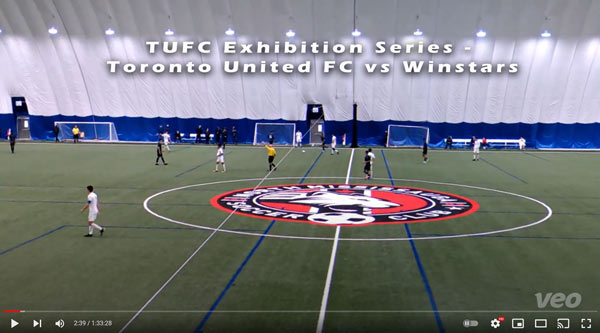 Match Highlights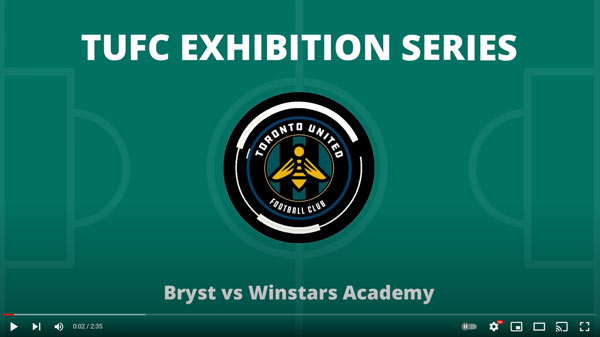 Full Game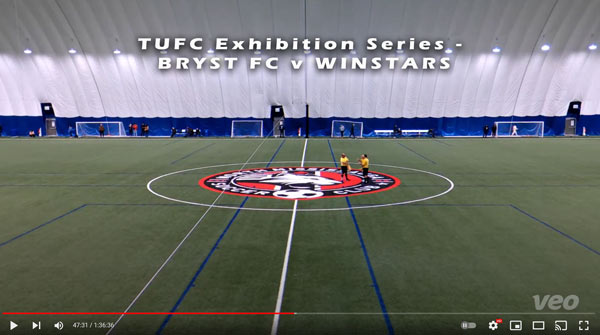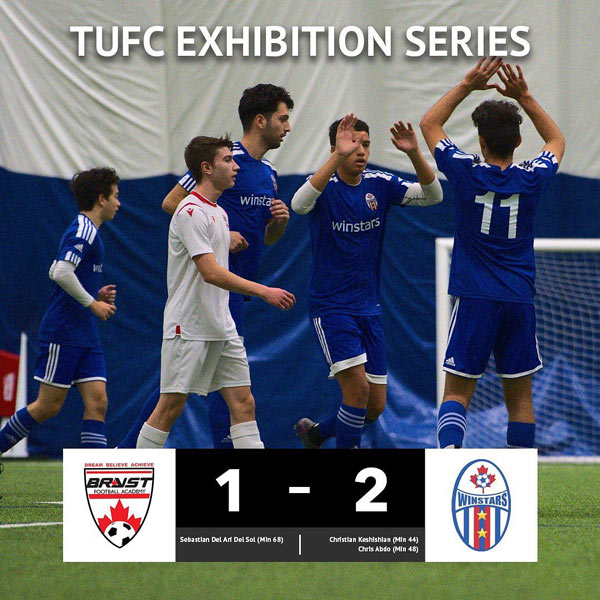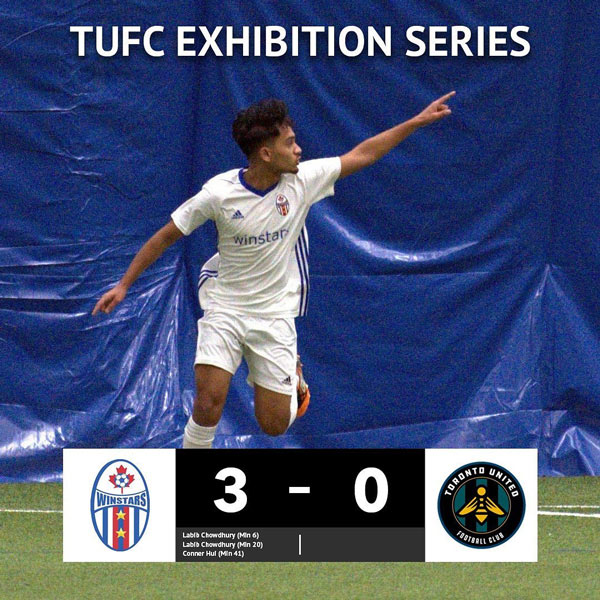 Our Academy will participate in 2022 Scott Dymond FC Dallas Showcase
Frisco Texas, March 4,5,6th, 2022


FC DALLAS STAR PLAYER PEPI with UNION ALUMNI Brendan Aaronson


IN MEMORY OF SCOTT DYMOND
Our Academy will participate with the U18 Team in 2022 Scott Dymond FC Dallas Showcase – Frisco Texas, March 4,5,6, 2022
Next year we will fly to Dallas on Thursday March 3rd in the morning. We will play two games on the Saturday and one game on the Sunday and fly home on Sunday evening.
Thursday March 3 (One night)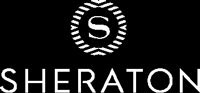 Sheraton Dallas Hotel by the Galleria
www.marriott.com
4801 Lyndon B. Johnson Freeway, Dallas, TX 75244
(972) 661-3600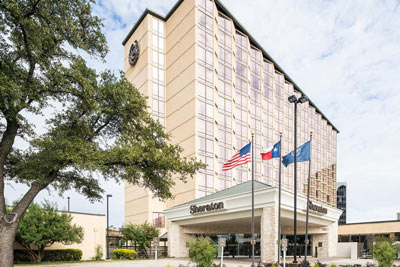 Directions
https://www.marriott.com/hotels/travel/dalsl-sheraton-dallas-hotel-by-the-galleria/?scid=45f93f1b-bd77-45c9-8dab-83b6a417f6fe
https://www.marriott.com/hotels/maps/travel/dalsl-sheraton-dallas-hotel-by-the-galleria/
Friday March 4 and 5th (2 Nights)
Embassy suites Frisco where we will stay Friday and Saturday night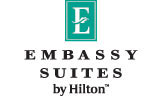 Embassy Suites Frisco Hotel Convention Center & Spa
7600 John Q Hammons Dr. Frisco, TX, 75034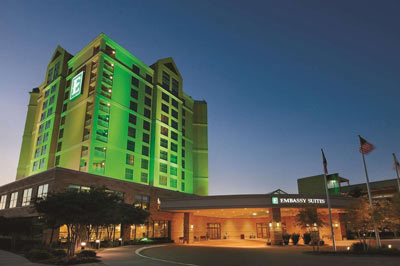 Direct: 972-963-9175 | Fax: 972-963-9164
www.embassysuitesdallasfrisco.com
Facebook | Twitter | TripAdvisor

Cost per player $2895 , deposit is required now $1500, balance can be paid January 15, 2022 We need payment now as we have to book flights to get very good rates and Hotels. Includes Flight /Hotel/All Food / Mini Vans – Transportation/ Tournament Fees.



College Showcase Map

Winstars vs St Leonard - October 23, 2021

Winstars vs AIFC - October 23, 2021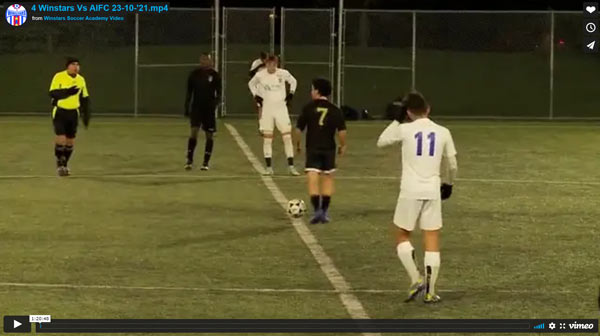 Winstars vs Vaughan - October 22, 2021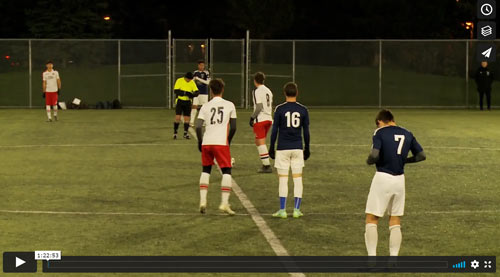 Winstars Team - October 2021
Our Big Penalty Shot Win in Montreal the Manic Tournament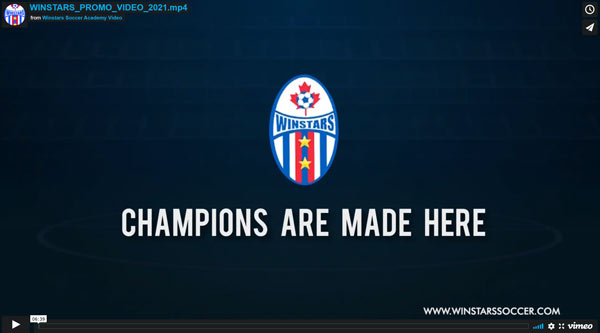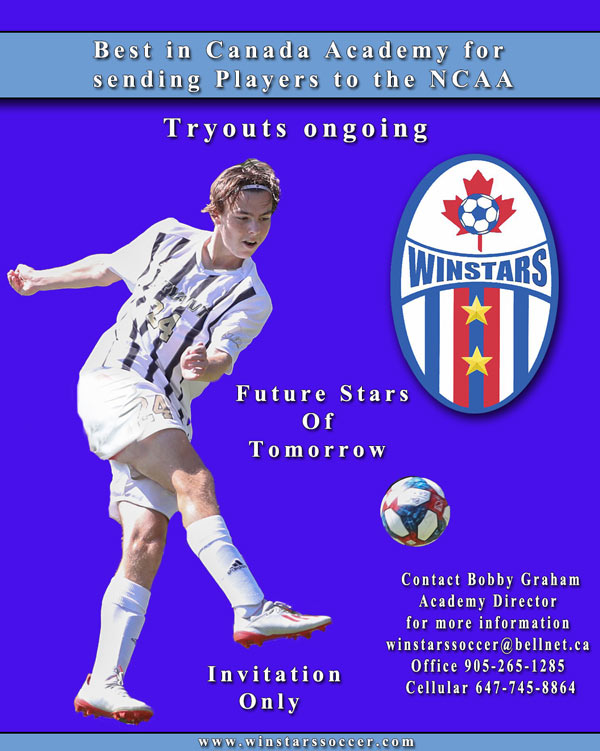 Tryouts for our Elite Soccer Academy
We are only interested in very talented players as well as students with good grades and a passion and desire for the game of soccer and also to play soccer at the next level. NCAA Collegiate Soccer. Looking for a few players as we are close to full for the winter and Spring season. Only serious student athletes and soccer players communicate.
- Showcase our Players at the best events in USA/Canada and Europe
- Professional Staff with a proven track record of success both with development and winning
- The number 1 Academy in Canada for athletic scholarships at NCAA Universities
- Meaningful training in a quality environment / more significant games
- Academy Director has now sent over 500 players to the USA on athletic scholarship/unparalleled and over 50 to Professional Soccer
- Talent ID criteria centered around the players ability to control the ball
Academy Director – Bobby Graham
Email: winstarssoccer@bellnet.ca
Office: (905)265-1285 and Cellular: (647) 745-8864
www.winstarssoccer.com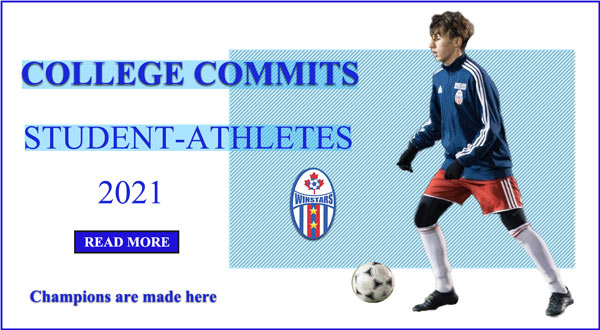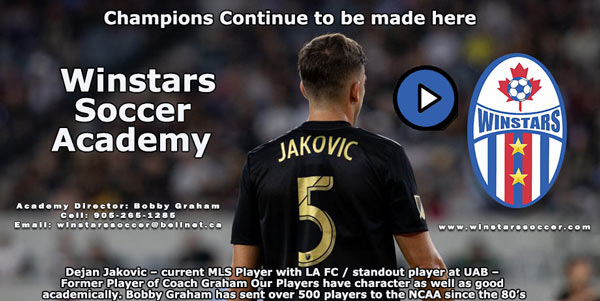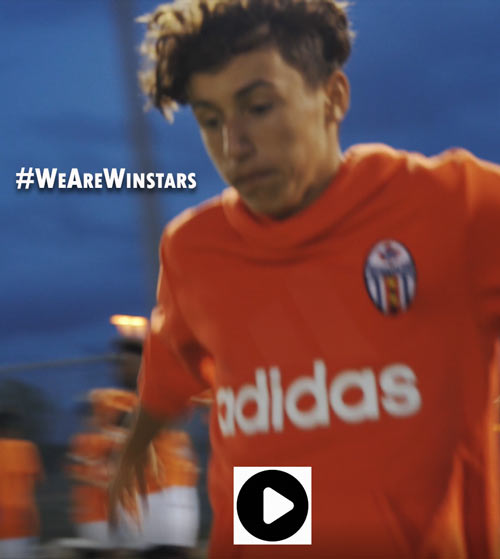 The Academy Life Style - Mentality - How Bad do you want it ?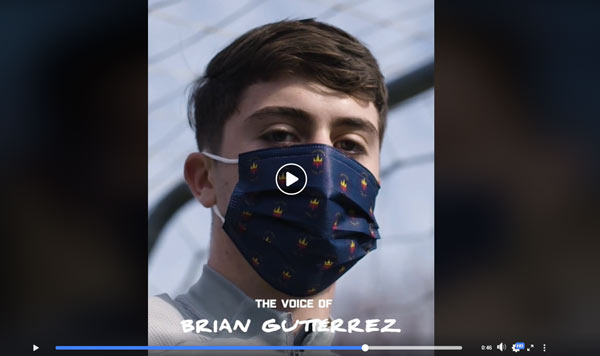 Our Academy Players can see that we are real and that over 500 Players have gone on to the NCAA and over 50 to Professional. You have to work hard and work on your own.
Working for the right opportunity to turn what you love into a Career.
We spoke to one of our captains Dante Forte about what it entails to be a Winstars Academy player.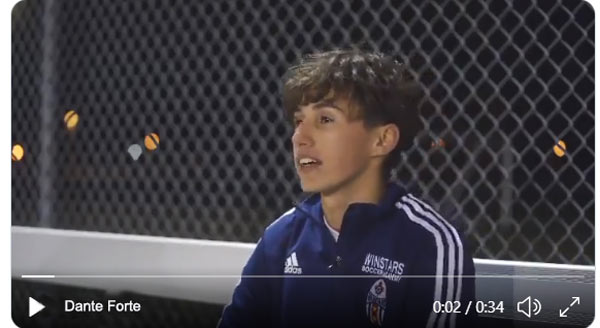 The Qualities That Define a Leader – Sir Alex Ferguson – Harvard Business School
What Is an Ivy League School?
What terms come to mind when you hear "Ivy League"? Do you think about academics? Sports or enormous cost? Just what is an Ivy League school?

The Ivy League actually refers to an NCAA Division I sports conference comprised of eight schools located in the New England area.
Along with their competitive sports programs, the Ivy League schools are also known for their academic excellence. Students wishing to get into one of these prestigious schools must have excellent grades and work hard through the admissions process.
While each of the schools has very low admissions rates, Harvard is the "toughest" Ivy to get into with only a 5.6% acceptance rate. On the other hand, the "easiest" Ivy League to get into would be Cornell with just over a 15% acceptance rate.
The eight Ivy League schools are Brown University, Columbia University, Cornell University, Dartmouth College, Harvard University, Princeton University, the University of Pennsylvania and Yale University.
While evaluating schools, it may be useful for you to sign up for a CollegeFactual.com account. Once you sign up, you fill out your student profile detailing your preferences on criteria such as location, cost, school size and diversity. From here, College Factual will return recommendations for the best matched schools for you.
Below is a list of Ivy League schools and a bit of information about each one.
Brown University
Ranked #17 overall at College Factual, Brown University was founded in 1764 in Providence, Rhode Island. Today, Brown has just under 10,000 students. Students typically have a SAT score of 1510 or ACT score of 32.
Columbia University
Columbia University is one of the oldest Ivy League schools having been formed in 1754 as King's College. Columbia is located in New York City, New York and has a student population of over 27,000 students, making this one of the larger Ivy League schools. Similar to Brown, Columbia students have an average SAT score of 1510 and ACT of 33. Columbia has a 6.6% acceptance rate. College Factual ranks Columbia at #27 in the nation.
Cornell University
Cornell University is located in Ithaca, New York and has a student population of about 23,000 students. Cornell ranks #11 in the nation and #1 in New York according to College Factual. Students must have great SAT and ACT scores, although slightly lower than other Ivy League schools. Average SAT and ACT scores for Cornell are 1480 and 32 respectively.
Dartmouth College
Dartmouth College ranks high at College Factual coming in at #12 in the nation and #1 in New Hampshire. The average SAT and ACT scores for students entering Dartmouth are 1490 and 32 respectively. Dartmouth is located in the small city of Hanover, New Hampshire.
Harvard University
With the best ranking of all Massachusetts colleges and coming in #2 in the nation, Harvard is a very prestigious school where only the best students can attend. Harvard is one of the most selective universities in the country with a low acceptance rate of just 5.6%. The average SAT score is 1530 and the average ACT score is 34 making this a very difficult university to get in.
Princeton University
Princeton University is ranked top school in New Jersey and #19 nationwide according to College Factual. While not quite as selective as Harvard, students aspiring to be accepted to Princeton must have a high SAT score of 1520 or ACT score of 34 to compete.
The University of Pennsylvania
Located in the heart of historic Philadelphia, the University of Pennsylvania takes the top spot in best Pennsylvania colleges and comes in at #4 nationwide. The acceptance rate for the University of Pennsylvania is higher than most Ivy League schools coming in at just over 10%. The average SAT and ACT scores for students accepted is 1510 and 32 respectively.
Yale University
Yale is notable for a number of reasons – College Factual ranks it #6 in the country for best colleges, and it is one of the oldest schools in the country having been founded in 1701. Located in New Haven Connecticut, Yale is very selective when it comes to accepting students. Yale only accepted about 6.7% of the applicants in the entering class of 2016. As you'd expect, the average SAT and ACT scores are quite high with the average SAT score of 1540 and average ACT score of 33.
CHRIS LEKO - FANTASTIC ACADEMY PLAYER AND FIRST CLASS PERSON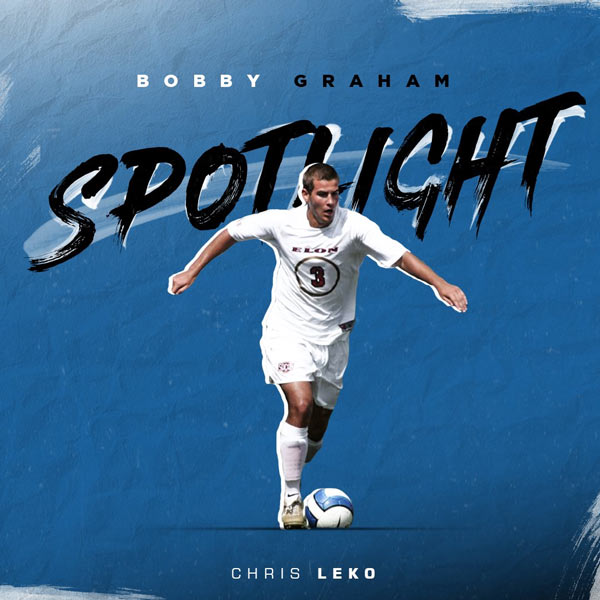 Bobby Graham Alumni Spotlight: Chris Leko
Chris was a member of Winstars Soccer Academy who went on to receive a full athletic scholarship to @ElonMSoccer before transferring to @BonniesMSoccer
Chris was a talented young player who also represented @canadasoccer
at the U17 level Flag of Canada. It was a pleasure to work alongside Chris and his family, as he to this day is one of the most talented players to ever be a part of Winstars Soccer Academy Graduates.
We are thankful for the example Chris has left for our current academy members as he embodies everything Winstars Soccer Academy stands for.
We are Winstars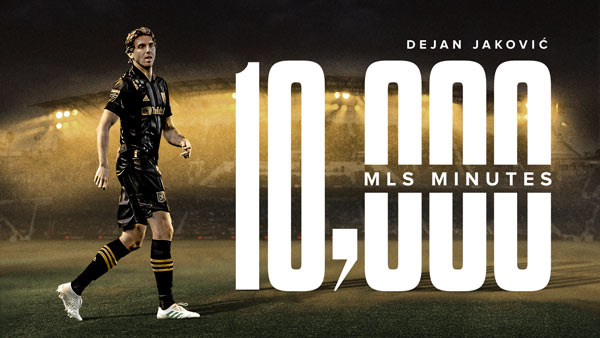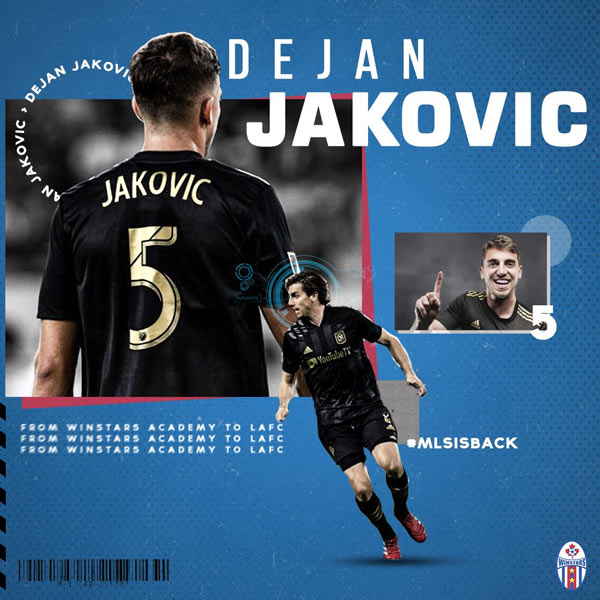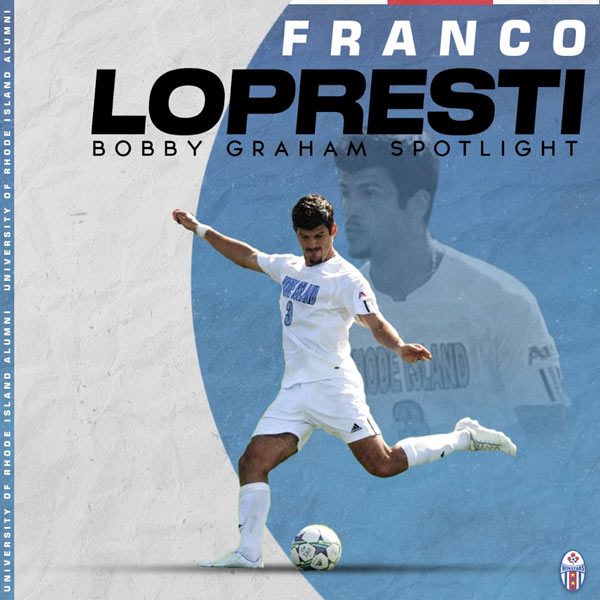 Bobby Graham Alumni Spotlight: Franco Lo Presti
Franco was a member of Winstars Soccer Academy and he went on to receive an athletic scholarship to University of Rhode Island.
Franco was a joy to work with and one of the most talented players to ever be a part of WSA.
We are thankful for the example Franco has left for our current academy members as he embodies everything Winstars Soccer Academy stands for.
We have a great relationship with URI and Head Coach Gareth Elliott recruited Franco. Gareth Elliott is a Fantastic Coach and he and his Coaching Staff do one amazing job.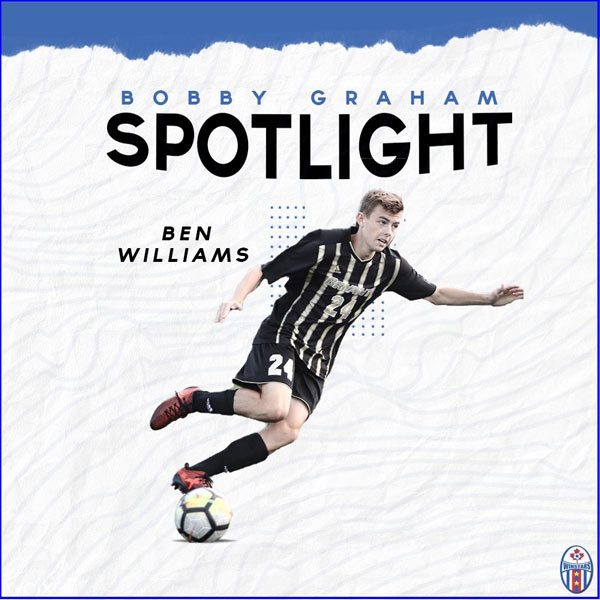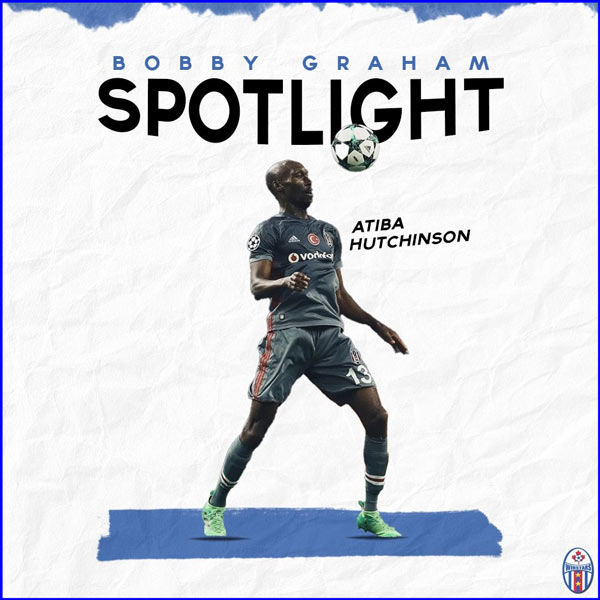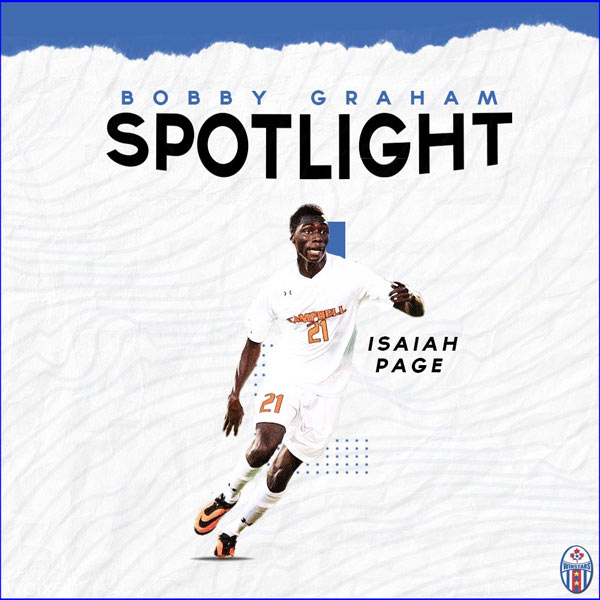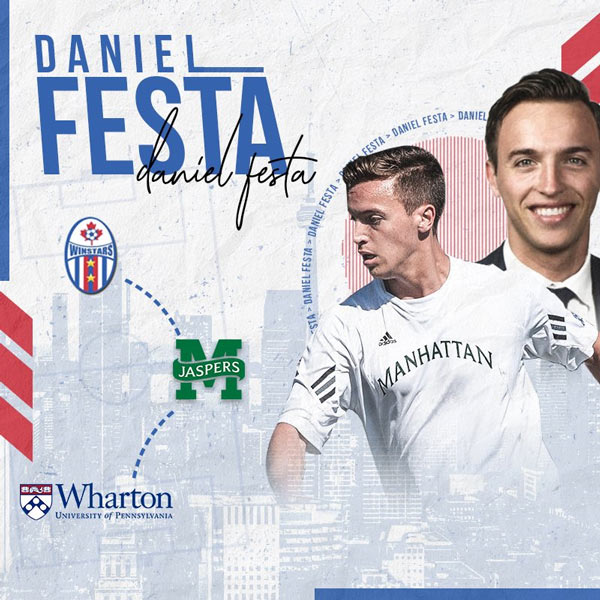 Daniel Festa - MBA from Wharton School of Business
Daniel Festa – Graduated with his MBA from the Wharton School of Business – University of Pennsylvania
This past weekend was very special for Daniel Festa and his Family. I am very proud of this young man knowing him from being Technical Director of Woodbridge Soccer Club, Daniel was part of our U12 Team that was special. He joined our academy and was with us for 4 years and went on Scholarship to Manhattan College in New York where he earned a Bachelor of Science in Economics and Business.
Daniel was a leader from the start and what is most important is that there is life after soccer and for one of our players to graduate from the best Business School in the World with an MBA is big time and I know his future will be really bright.
Last year we were on our summer tour and I called and asked Daniel if he would give us a tour of UPENN and he was there to help and as I walked behind the group, I was thinking that Daniel had the tour 6 years earlier on our summer tour that he came on as a player. At that moment I had a wee tear in my eye as I was and am so proud.
For Parents out there and want their Sons to be a Professional Player, MBA at Wharton is like signing in the EPL with Liverpool or Manchester City/United. Academics are more important than soccer and even if you become a pro player if you have a good career you will retire at 30 and you still have 35 years to work.
All of us at the Academy congratulate Daniel and wish him only the very best and congratulate Lisa and Frank who I know this must have been a very special day.
Bobby Graham – Academy Director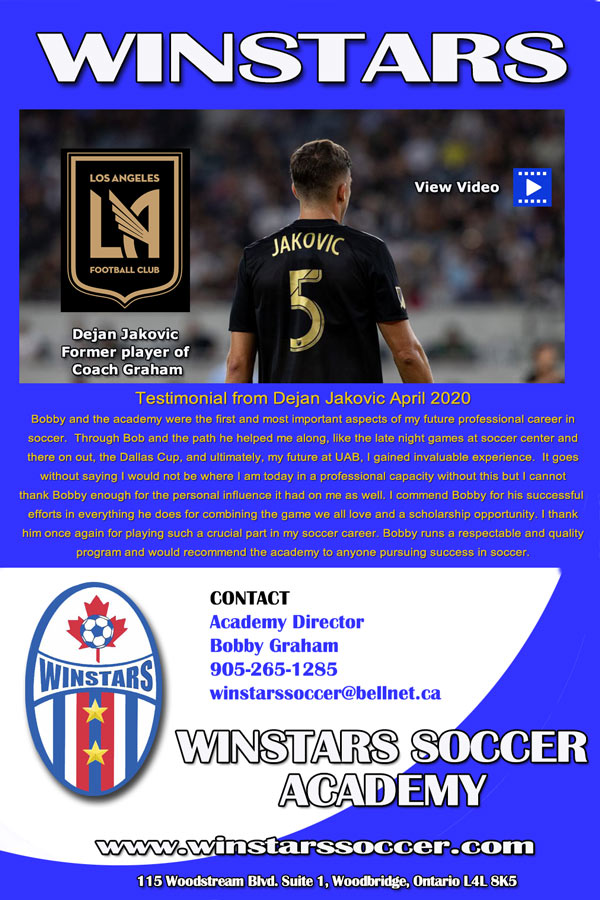 Winners Take control by Robin Van Persie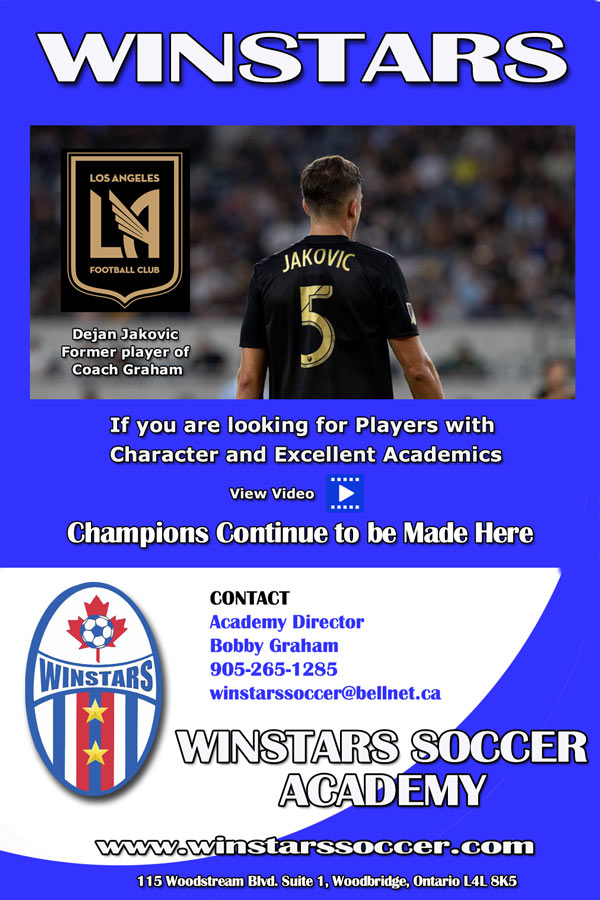 Testimonial – From Tony Taylor – Former National Coach of Canada
and Youth National Coach of Canada – Former Professional Footballer
Bobby Graham: Winstars Soccer Academy
I've known Bobby Graham, Coach of the Winstars Soccer Academy for many years, ever since he began coaching with Oakville Soccer Club. He has always been dedicated to coaching youth players and forever trying to upgrade his coaching knowledge. His club teams were always successful, but the one aspect that for me stood out, was the character of the boys Bobby selected to play for him.

As Provincial and then National Youth Coach I made it a point to watch Bobby's team play when scouting for players for the Provincial and National Teams. I believed that although Bobby was a winning coach he also cared about his player's future and was very aware of the limited options open for young Canadian players. To this end Bobby made scholarship showcasing part of his club program and over the years has built up a strong network of College Coaches.

Several years ago, Bobby has taken the Scholarship Program to a higher level and opened The Winstars Soccer Academy. Because of this Bobby has helped many young Canadians to secure scholarships to top American Colleges.

I would like to wish Bobby continued success as I truly believe that the welfare and future success of his players is very important to him.

Sincerely, Tony Taylor
Two of our Oakville Winstars played for Tony when he was Canadian National Youth Coach. David Clemente – Goalkeeper who went on scholarship to UAB – Alabama at Birmingham and Paolo DiPietrantoni who went on to play at Virginia Tech. Tony grew up in the Glasgow Celtic FC youth program and went on to play professional in Scotland and England, notably Crystal Palace. He was an excellent Coach and I highly respect him and learned much from him.
Paolo Pacione – Living the Dream with Club America in Mexico


It was great to hear from Paolo Pacione who was a Winstars Coach and now with Club America in Mexico. He is living the dream and shows all of us that dreams can come true if you believe in your dreams. I knew he was special when he was working with our players and he had the same passion and love for the game that I have. Paolo lives in Mexico with his beautiful Family. I am real proud of him and his accomplishments.
Bobby Graham – Academy Director
Paolo Pacione – Living the Dream with Club America in Mexico
Subject: Hola Bobby from Mexico!
Hi Bobby!
It's been a while since we caught up!
Things here in Mexico are great. From the time I arrived here for our pre season camp preparing for Concacaf Champions League in 2015 with Montreal I knew I would live here one day. Ironically enough I live less than a 1km from that hotel we were staying at all that time in 2015.
Actually I was offered to join America in late 2015 but I had to refuse since I gave my word to Alessandro Nesta that I would join him in Miami. I knew that was I was giving up an excellent opportunity but I am a man of my word. Thankfully they were very respectful of my values and remained in touch.
I couldn't have been happier and luckier that when the timing was right in the summer of 2018 they asked if I would make my way down to see them. I didn't hesitate this time that is for sure.
It will be almost 2 years working in this amazing institution with so much history and success. It is a great honour for me to wear these colours and represent this club. I am the Coordinator for Performance whereby I am developing the performance training and monitoring methodology of the club throughout the all the categories. My main responsibility is with all the teams from U20 to U12 including the Women's team. I support the first team, scouting department and even the soccer schools as well. I have a big task and they have given me lots of support and faith.
I have developed a great relationship with the Mexican Federation and the Leagues Innovation Department. It is humbling and satisfying that they call upon my expertise and recognize the strides I have made in our club.
If you remember we played America in that exciting final. My daughter was born the day of the second leg at 4:07 and I made it to the stadium by 6pm. I didn't miss either of the two most important moments in my life. We know how the story ended in that final. Everyday I walk pass the trophy that we were so close to capturing. I get filled with so much emotion to this day seeing it but also filled with pride and excitement to be here part of this club. How do we say back home. If you can't beat them... Join them!
I always reflect on my time I have spent now working in 4 different countries. I think about those nights at the Soccer Centre. I remember vividly my time with Winstars, the support you gave me. I was able to express myself as a professional every day. The thing that most people fail to realize is that they think their approach changes as they go higher on the ladder of level in football. That couldn't be further from the truth. To this day I have the same energy, passion, commitment that I put into my day here at Club America, just as I was doing back at the Winstars or anywhere else I worked. The players have the same desires, dreams... and so do the coaches. Bobby it was fun during those times and we worked harder and harder to give the players the best to our abilities and in turn I became the best version of myself.
Here I have a large staff that integrate to my team. Fitness Coaches, Doctors, Therapists, Analysts, Nutritionist, Psychologist...And those lessons in leadership from back then are proving successful. I had to integrate, create synergies with departments that didn't function as a whole and as a foreigner who didn't speak the language at the time was definitely a challenge but not an impossible task. One thing we always focused on at the Winstars was the person, what are their goals, what are their abilities, what are their characteristics and we always seek to maximize them. What I tell my staff here and it's no different than with the players as with my approach with our Winstar players: I want to them to be better versions of themselves every day!
Bobby Thank You Again, every step in my career you have always been supportive. I wish you the best in these crazy times. Soon enough we will back on the field and enjoy what we love most. Football.
Ciao!
Paolo Pacione


Video of Centre Circle Minute of Applause and remembrance of Scott Dymond

FC named the showcase tournament after Scott Dymond and our academy team and the FC Dallas Team Scott coached formed a minute of applause and remembrance. In attendance was Scott Mom and Dad and Sister and one of his Daughter. Our Academy presented them with a Brampton Youth Jersey each as that is the Club where it all began for Scott.
Pilada Italian Restaurant Frisco


(Click on photo to Enlarge)
Dr. Lukasz Kwapisz explains the best ways to clean your clothes and commonly touched surfaces to help halt the spread of COVID-19
How long does it live on surfaces? On your clothes? What to do about your phone? and what's the atmosphere like in the hospital
UAB GRADUATE AND NCAA D1 PLAYER AND CONFERENCE USA
RECEIPIENT POST GRADUATE DEGREE FOR HIS ACADEMICS
17 year old me dreamed of being a professional soccer player... that dream evolved over the years and what a crazy adventure it has taken me on ever since. From doctor at the Mayo Clinic to now being in the largest medical center in the world - who would have thought the journey started in a small town in Poland... Jer 29:11 always #NeverStopDreaming #TheMarathonContinues🏁 (maybe should have tried to be a Backstreet Boy instead 🤷🏻)
Note from Coach Graham
My past player who dreamed of playing for his favorite team AC Milan when I Coached him as a teenager and he settled to earn a degree at UAB and play NCAA Division 1 soccer at University of Alabama at Birmingham who has an amazing medical school and I have had 21 players earn a degree and play for Coach Mike Getman at UAB. Out of the medical school – one is a Doctor and one is a Dentist.
Lukasz was a fantastic player and always first at training, coming all the way from Oshawa and could tell he loved the game. He scored against FC Solar of Dallas in the Super Group of the Dallas Cup for our Team to win 2-1 and Solar was one of the best teams in the USA at the time.
As he says above from a small town in Poland to becoming a Doctor and Specialist at the largest and best medical center in the World – The Mayo Clinic is amazing and to see him on the today show yesterday talking about the virus that is affecting the World and how he is working hard everyday to save patients' lives.
Really proud of this young man and dreams do come true if you believe in your dreams.

UAB Upsets #1 SMU, 2-1
January 29, 2006
BIRMINGHAM, Ala. — The UAB men's soccer team stunned top-ranked and previously unbeaten SMU, 2-1, here Wednesday evening on senior night. Senior Lukasz Kwapisz and sophomore Trey Gregory each tallied goals in the UAB victory, which marked the fourth ranked team the Blazers have beaten this season.
"Anytime you beat the #1 team in the nation it is a pretty big win," UAB head coach Mike Getman said. "We are the first team to beat them this year so that makes it a pretty big win.
The Blazers pulled off the upset in front of what is believed to be a record crowd of 2,755 fans at West Campus field.
"The crowd was terrific tonight," Getman said. "They gave us a lot of energy and support and it was great to see the stands filled for this game. I know our players, especially the seniors, appreciated it."
The Blazers wasted no time getting on the board. After missing several good scoring opportunities in the opening 10 minutes of the contest, UAB's persistence paid off in 13th minute. Junior Joe Klosterman cleared a ball from the UAB penalty box that sailed over SMU's back line and on to the foot of a streaking Kwapisz. The Oshawa, Ontario native then outraced the Mustang defenders and deposited a shot into the left netting to give his team an early one-goal lead.
Testimonial from Lukasz Kwapisz
First and foremost, I would like to thank you not only as a player but as a person. You have been a constant help, support-figure, and a man to admire. Your commitment is unquestionable. You are a modern advocate for amateur sports in Canada and all of your hard-work and dedication has impacted on a vast amount of youth. Your level of expertise is only matched by the relationships that you form with your players.
It has been a pleasure to know you personally, I have always been fond of your coaching and passion for the game. Those qualities are hard to come-by and a real testament to the person you are within.
Coach Graham, or Bob, as we the players knew him was the technical director at our club. Soon he became our coach, and the championships started rolling in. He not only pushed us to greater limits, but also expanded our horizons when it came to our futures. When we embarked to Dallas in 2003, a lot of our dreams came true. Even though we didn't win the tournament (our only loss came to Tigres the eventual winners), we certainly grew as a team and a lot of us received athletic-scholarships to many schools in the United States.
My future has been shaped and improved by this man, I will forever be in debt with gratitude to you Coach Graham. I hope one day, that we, as all your past players will be able to make you proud, and be a reflection of the man who you taught us to be.
Respectfully,
Lukasz Kwapisz
Lukasz with Dejan Jakovic, one is a professional player with LA FC and one is a Doctor of the Mayo Clinic
FC Dallas Tournament March 7-8 2020
Saturday March 7
Winstars Soccer Academy vs. Solar FC, Dallas Texas
https://vimeo.com/398569482
Saturday March 7
Winstars Soccer Academy vs. FC Dallas
https://vimeo.com/398584603
Sunday March 8
Winstars Soccer Academy vs. Ayces SC Dallas
https://vimeo.com/398577278



University is not a 4 year investment – it is a 40 year investment


Dr. Lukasz Kwapisz, now has added two more specializations, Internal Medicine and Gastroenterology. He works at the Mayo Clinic in Texas and will come and see us play in Dallas when we are there real soon. One of the very rewarding part of my wee job is to have stories like this continue and are real.

Lukasz received his full scholarship at UAB – Alabama at Birmingham – NCAA D1 , it has a very good medical school and that is why we chose it. After completing his 4 years, Lukasz earned a post graduate Degree paid for by Conference USA as he was the Conference Scholar Athlete.
You see in the picture besides teammate Dejan Jakovic, who has made his career as a professional soccer player and continues to live the dream with MLS LA FC.
This is like stuff for the movies, however it is real, now I have so many former players in all occupations in life. We are real and no program or Coach has had this kind of success in Canada and it just keeps continuing. What more could we want for our Kids !
Real proud of Lukasz and Dejan, great memories
Bobby Graham – Academy Director

Testimonial from Lukasz Kwapisz
First and foremost, I would like to thank you not only as a player but as a person. You have been a constant help, support-figure, and a man to admire.
Your commitment is unquestionable. You are a modern advocate for amateur sports in Canada and all of your hard-work and dedication has impacted on a vast amount of youth. Your level of expertise is only matched by the relationships that you form with your players.
It has been a pleasure to know you personally, I have always been fond of your coaching and passion for the game. Those qualities are hard to come-by and a real testament to the person you are within.
Coach Graham, or Bob, as we the players knew him was the technical director at our club. Soon he became our coach, and the championships started rolling in. He not only pushed us to greater limits, but also expanded our horizons when it came to our futures.
When we embarked to Dallas in 2003, a lot of our dreams have come true. Even though we didn't win the tournament (our only loss came to Tigres the eventual winners), we certainly grew as a team and a lot of us received athletic-scholarships to many schools in the United States.
My future has been shaped and improved by this man, I will forever be in debt with gratitude to you Coach Graham. I hope one day, that we, as all your past players will be able to make you proud, and be a reflection of the man who you taught us to be.
Respectfully,
Lukasz Kwapisz
Your Player


Testimonial by our former Academy player Ethan Vigario – now on Full Scholarship at St. Francis University – Ft. Wayne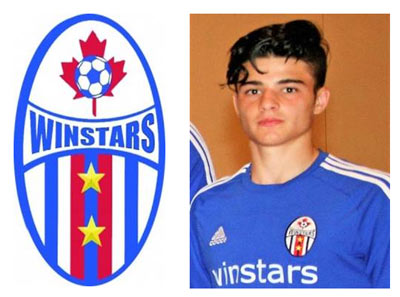 Hello, I am Ethan Vigario, a former player of Bobby Graham. What I have to say is straight forward, easy to comprehend and to the point. If you are looking to get to a college on scholarship and if it is a serious dream / goal of yours then I recommend going nowhere else other than Winstars.

Not only does Bobby and all the coaching staff provide a professional training environment for significant development, but they also treat you like they son. It is a family like no other and definitely stands out from the rest. Bobby likes great footballers, but also great people and that's why you don't see 1000 kids in his academy, you only see. Around 40. This is because to him it isn't about the money, he cares about you and your future.

I hope you end up taking up this opportunity, regardless of how far or close you live. I traveled 2 hours to get to training and Bobby and the academy made it more than worth it.
Ethan Vigario.
Former Player of Coach Graham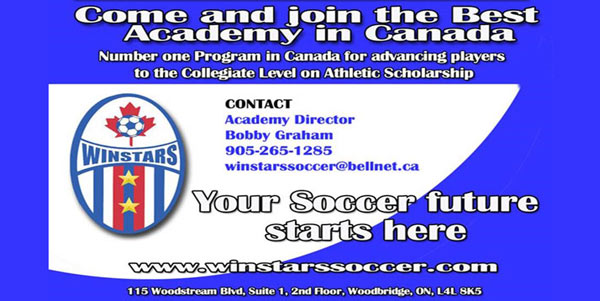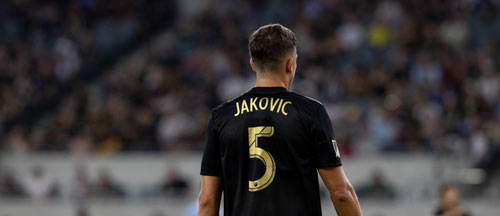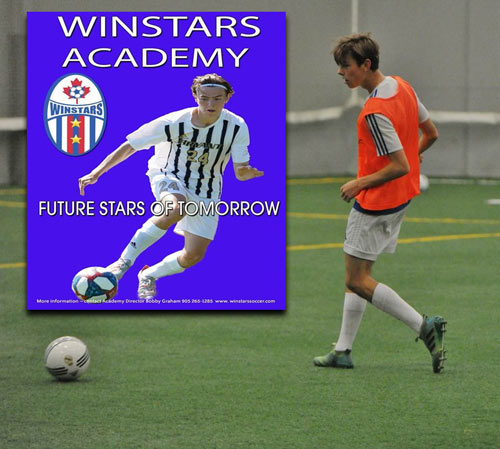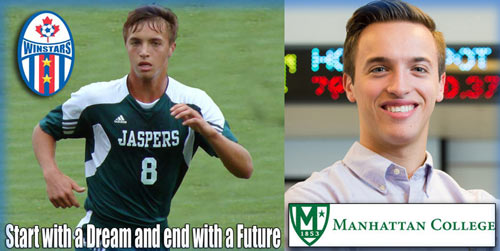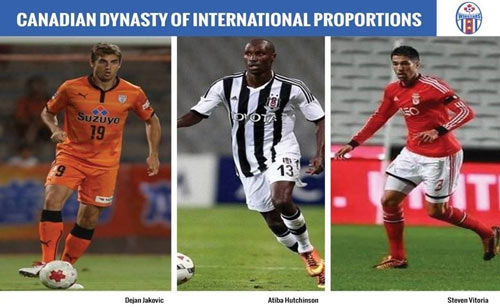 MARIO KLOSE - PROFESSIONAL AND DETERMINED

Click on picture for video
Getting your Priorities Right in Football – Mario Klose – only thing that mattered to him was Football
Became Legend of Bayern Munich and German National Team – World Cup Top Scorer with 16 Goals
Only thing that mattered to him was Football in the purest terms.
Talks about helping the trainer and picking up the balls, like our boys, picking up bibs and balls and water bottles.
If you are not prepared to help with the discipline to do this how can we trust you to do an assignment on the soccer field.
It is all focus and discipline and attitude and attention to detail.



Testimonial - From Bobby Clark - Notre Dame/Stanford/Dartmouth College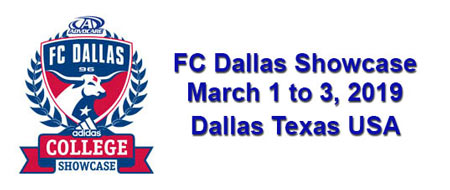 Here are the last two games:
https://od.lk/fl/MzBfMTM3NDUyMl8
Winstars Promo Video


Flashback from 2007 – All players went on scholarship, mainly NCAA Division 1 and our Academy won SAAC League and SAAC Cup against Bryst at BMO Field, we went undefeated in the first year of SAAC competition and first year of our academy.
Winstars Promo Video from Winstars Soccer Academy Video on Vimeo.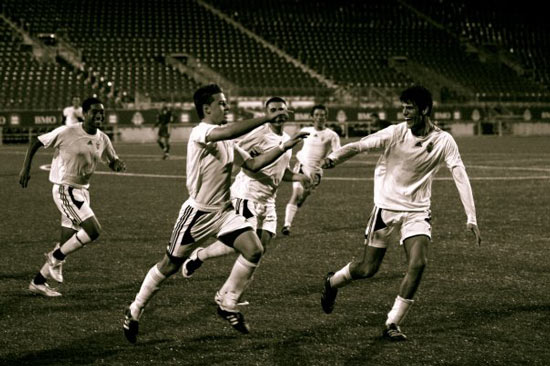 Spring Tour March 2018 - UAB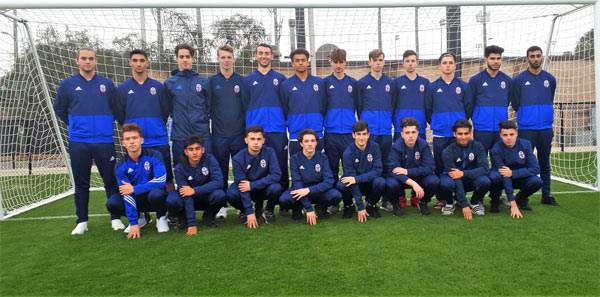 Click on picture to enlarge
Schellas Hyndman's Do's and Dont's of College Recruiting

Schellas is now the Head Coach at Grand Canyon University in Phoenix Arizona – NCAA D1 Soccer Program

http://www.usyouthsoccer.org/schellas_hyndmans_dos_and_donts_of_college_recruiting_/


Click on Picture for video


Our Match vs. Philadelphia Union Academy Team


Sunday October 15th – our match vs. Philadelphia Union Academy
Was a great day and match as you can see for yourself, as our academy takes on the Union Academy.
Both teams together after the game on Saturday October 14th (Click on image to enlarge)
Bobby Graham – Academy Director

Click on Picture
https://twitter.com/WinstarsSoccerA
NCAA DIVISION 1 RANKINGS
http://www.ncaa.com/rankings/soccer-men/d1

Bobby Clark: Shaping minds, not just professionals, at Notre Dame
https://www.fourfourtwo.com/us/features/bobby-clark-notre-dame-soccer-coaching-legend-ncaa#dASJFO7cXPrwYeoj.99
The Secret by Dani Alves - You really need to read this article
https://www.theplayerstribune.com/dani-alves-juventus-the-secret/?utm_content=bufferdc8f9&utm_medium=social&utm_source=twitter.com&utm_campaign=buffer
How to Improve Stamina for Soccer

Check out all our best drills, gym workouts and articles on how to improve stamina for soccer
https://www.fourfourtwo.com/performance/training/how-improve-stamina-football
Student-Athlete NCAA Resources


Links

NCAA Eligibility Center *Formerly known as 'Clearinghouse' and is required for all Division I and Division II athletes
The College Board *SAT Registration, College Search Tool, Scholarship Searching Tool
20 Questions to see where you should go to school

Choosing a college isn't a four-year decision; it's a 40-year decision. From campus to classes, academics to culture, there's a lot to consider. And, often, students don't even know what they want in a college experience. To help your student-athlete better understand their best college match, you can start by asking them the right questions. In this article, we provide 20 questions to gauge academic and cultural fit.
We are not covering questions for determining athletic fit, as that is an entire topic in itself. These questions can help you start a list of potential colleges, and you can add athletic fit to whittle down your choices.
Remember: You're trying to figure out what your student wants in a school, not what you as a parent want for them. A lot of parents will frame questions by giving an obvious bias to one answer. For example, "Do you want to just be another number in a class with 500 kids in it?" Instead, phrase questions so your student-athlete can share what they really think.
It might be tempting to try grinding through all 20 questions at once. But, you'll likely get a lot of eye rolls and, "Ugh, I don't know!" responses. Instead, ask a couple questions at a time and keep track of the answers in a notebook. That way, you can refer back when you need to.
Ask these 20 questions to see where your student should go to school.
Academics. To parents, academics may be the most important aspect of determining best college match. For high school students, academics may be the first thing they push to the side. These questions help narrow down schools where your student would thrive academically.
1. What do you want to major in?
2. Would you be willing to adjust your major?
3. Do you want to be taught by full-time professors or graduate students?
4. Which type of classes do you prefer: lecture style or discussion style?
5. Will your major require an internship?
6. Do you want to take classes that interest you or would you like to stick to your major?
7. Is the prestige/reputation of the college important to you?
8. Do you fulfill the academic requirements to be accepted?
Culture. When students go to college, most of them will be living on their own for the first time. They need to feel at home in their university, surrounded by students who they can connect with. Campus culture refers to the type of students at the campus, the location, physical attributes of the campus and what stands out in the student body.
9. Are you more interested in a social campus, a commuter campus (where students tend to go home on the weekends) or a quiet campus?
10. How far away from home would you like to be?
11. Would you prefer to go to a school where you already know a lot of people?
12. What are your weather-related deal breakers?
13. Do need a lot of green space?
14. Do you prefer to be in a large city?
15. Would you like a religious university?
16. What kinds of extracurricular or social activities are you interested in?
17. Do you want to be surrounded by people who share your viewpoint?
18. Do you want a diverse environment?
19. Do you like seeing people you know around campus every day?
20. What specific experiences do you want to have in college (e.g., studying abroad)?
Bonus: 5 financial questions for parents
College is a huge investment. As a parent, you need to be realistic about what colleges are feasible from a financial standpoint. Ask yourself these questions to make sure you—and your student—know where things stand financially.
1. How much are you willing to pay for college and how much responsibility will fall on your student?
2. Does your student qualify for any scholarships or financial aid?
3. Will your student be supporting themselves while at college? Is the college town's cost of living realistic?
4. Will your student need to participate in a work-study program or similar arrangement to help cover the cost of tuition?
5. Are you and/or your student willing to take out college loans? How much?


How to be a Professional Footballer


Testimonial from Barry Gorman, Former Technical Director, FC Dallas and Penn State University Coach
Bobby Graham is, without doubt, one of the foremost pre-eminent youth soccer ambassadors Ontario has produced. His commitment to the development of youth soccer in Canada is second to none. I can think of no one, in America or Canada, who has assisted more players in progressing to the Collegiate and Professional ranks.
For over 25 years, Bobby Graham has provided numerous, incredible opportunities for countless Canadian youngsters to showcase their talents at the best soccer events throughout the USA. The sheer number of former players who can trace their academic-athletic opportunities back to Bobby Graham run organizations is testimony to the man's "Midas" touch. The truly remarkable success rate his programs have achieved throughout the years, both on and off the field, is an indication of the excellent high standards he expects, creates and maintains.
The Winstars Soccer Academy is an outgrowth of that desire for excellence. It is a professionally run organization where it is clearly evident, "they are on the right track and have 'bottled' something special." On the coaching side, they are extremely well organized while constantly preparing and coaching players in a meaningful, competitive environment. On the academic side they are, in my mind, the leading source for soccer scholarship information and advice in Canada.
In my former role, as the Head Coach of Penn State University Men's Soccer Program for 22 years, I got to know Bobby Graham very well and am delighted to count on him as a valued and trusted friend. We share a similar vision of the "beautiful game," but more importantly, a strong core value in how best to monitor the growth and development of aspiring young soccer players.
Without question, I would recommend the Winstars Soccer Academy to any serious student-athletes and their parents as a worthwhile, positive career/life changing investment. I look forward to continuing to stay in touch with Bobby Graham and enhancing my professional relationship with the Winstars Soccer Academy.
Barry Gorman
Technical Director – FC Dallas
Former Head Coach Men's Soccer – Penn State University


NSCAA Past President
Champions are Made Here - Video
6 FACTS YOUR PLAYER MUST KNOW IF HE WANTS TO BE PRO



http://www.knowhowsoccer.com/6-facts-your-player-must-know-if-he-wants-to-be-pro/
Success doesn't happen as an accident. It is hard work, sacrifice, ups and downs, determination, motivation, but, most of all, love for the game and love doing your job.
Training is a process. It consists several main components:
1. periodization,
2. preparation,
3. organization,
4. dedication,
5. consistency.
All main factors, joined together, create entirety when you're making professionally organized plan with long and short term objectives.
While you're preparing your training program always consider:

CONTINUATION
→ the connection between the sessions – so the transition from one day to another, and one week to another, is gradually developed.

PROGRESSING
→ building up challenges and training loads in coming sessions.

CONTROLLING
→ using these methods you are constantly controlling your players but laying on their effort and making them naturally building up their performance. Each subsequent training is an upgrade to the previous work so it must be proposed on a higher level than the previous one.
Playing the highest level isn't for everybody, and that's what makes it so special. Only the ones who made it know what kind of commitment to soccer training takes to get there. With that in hart, there are few facts your player should have in mind if his dream is to become a pro.
1. THE DIFFERENCE BETWEEN THE AVERAGE AND THE GREAT PLAYER
In the modern game, at any level, soccer training and conditioning is essential. What makes the main difference between the great soccer player from the average one is their ability to do 'that something extra', something special during the match: dribble few players on the run in dying minutes of the game, precisely cross the ball to a teammate who is on the run passing the defender, clear the ball from the opponent in a counterattack action…'that something extra'.
2. YOU CAN NEVER RETURN THE LOST GAME OR THE LOST TRAINING
If you commit yourself, make it count. Keep the consistency and persistence in training, attending every practice without any excuse. There are many factors that can distract you from the training, but you must know that every practice will make you better than before.
3. PLAYER HAS TO BE CAPABLE TO PLAY 10 OR 120 MINUTES
You are training hard to be fit and in your best shape for the match. You must be prepared at any moment coach decides to put you in a team. It can be full match or part of the game. Coach will decide to play you depending on his vision, situation on the pitch, including tactical variation or injuries.
4. TRAININGS ARE HARDER THAN THE MATCH
Many times coaches propose physically demanding practices. The purpose is to be prepared to the last minute of the game playing in high tempo, not losing rhythm or level of performance. Hard work in training is guarantying lightness and ease during the game.
5. WORK HARD DURING PRACTICE AND HAVE FUN DURING THE MATCH
If you did your job well during training, you don't need to worry about the coming game. If you're prepared well, you will be fully focused only on your best performance and team's effort during the game.
Physically fit players are confident, motivated, in control of their potential having variety of options to choose.
6. IF YOU GIVE YOUR MAXIMUM DURING THE GAME, YOU WILL SLEEP CALMLY NO MATTER IF YOU LOSE OR WIN
After every match, player should analyse his own performance and where he stands. What is needed to work on to improve and what should be polished and mastered till the automatism. But one is definite, put your maximum effort because that is what is expected from you. Level of your performance depends on your preparation.
Becoming a good player takes a lot of time, hard work, and practice, especially. Be honest to yourself and set standards you wish to achieve. At the end, the price will be huge. Satisfaction, joy and respect are just a few of them.
→ Preparation prevents poor performance.
Arsene Wenger, How To Build a Footballer


When a manager of the calibre of Arsene Wenger takes time to tell you the key to becoming a truly great player like Cesc Fabregas, you listen. See what the great man had to say on commitment and the desire to improve.
https://www.youtube.com/watch?v=8G8E01bn7J4
Harvard's Ferguson formula for success

http://www.bbc.com/sport/0/football/34356242
SIR ALEX ON THE IMPORTANCE OF DISCIPLINE






The Route to a Dream
Harvard
2015 Summer Tour
Checkout our past summer tour –so it will give you an
idea on what we do besides the soccer, we visit the
schools, meet the coaches, tour the campus.




NCAA Division 1 College Coach Contact Information

Click Here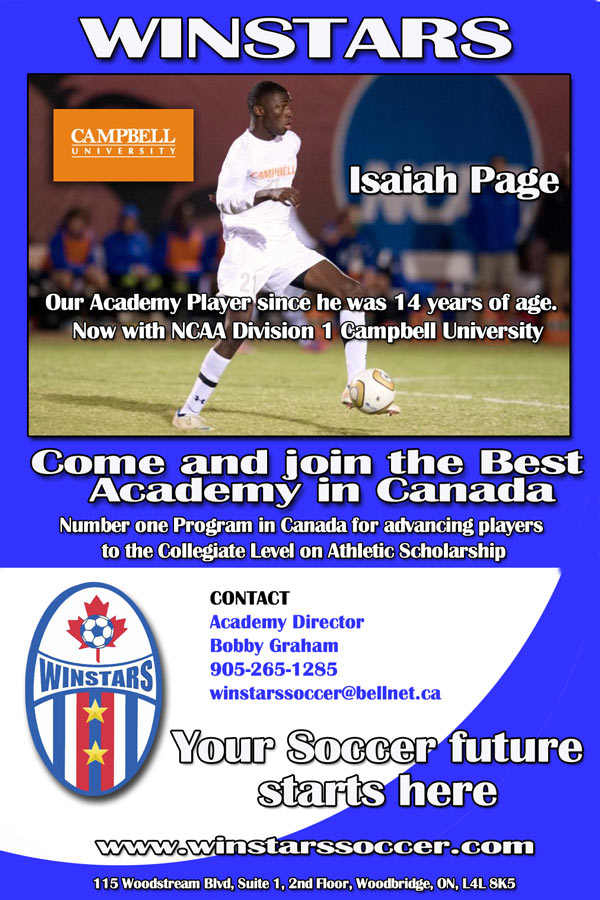 Canadian Dynasty of International Proportions
Article by Nicholas Spiller
Published: August 20, 2014
Most youth soccer players share a common goal as they grow into their late teenage years: They want an opportunity to keep playing the sport in college and beyond! While numerous soccer teams and programs are aimed at helping players achieve those dreams, few organizations consistently get their players to live that goal.
Hardly any places in Canada develop players as well as the Winstars Soccer Academy, which has successfully placed over 300 players into colleges across Canada and the U.S. There, they have been able to learn the game and receive a great education as well.
The Winstars Soccer Academy is led by the brilliant soccer mind of Bobby Graham, who has over 30 years of coaching experience in the sport. The focus of his program is geared toward helping players learn the technical skills required to play soccer at the highest level. While most teams focus on athleticism and running, Winstars understands the importance of working well on the ball and as a team.
The Academy also harnesses a relatively hands-off approach to gameplay. Bringing in the right group of players is key, and with this mindset players are given freedom to play and have the trust of coaches to best utilize their skills.
Additionally, Winstars Soccer Academy benefits from being the most successful and proven club in Ontario for several decades. Coaches across North America are familiar with the team and these relationships are very beneficial to aiding young players in the recruitment process for college teams. The team takes part in many travel excursions for prestigious tournaments or to various colleges. A current tour in August 2014 will see the squad visit universities like Princeton, the University of Pennsylvania, and James Madison University.
The Winstars has been the most successful Canadian Club program ever to compete at the prestigious Dallas Cup. Bobby Graham teams have competed in the Super Group for many years, playing against the likes of AC Milan, Boca Juniors, Tottenham Hotspurs, Moscow Dynamo, Benfica and International of Brazil as well as the best the USA had to offer, Dallas Texans, Chicago Magic, etc.
Additionally, numerous college scouts and coaches love to attend tournaments like the 10th annual Collegiate Boys Showcase, set to be held this December. Such exposure gives players every opportunity to catch the eye of a specific college coach or recruiter. But at its core, the reason such chances come about is due to the competitiveness and quality of the Winstars Soccer Academy, which prepares players for college and professional soccer like no other club in Canada.
While hundreds of players have earned placements to various colleges, some have even been able to play soccer professionally! One such player is Dejan Jakovic, who not only featured for UAB, but also went on to star as a defender for D.C. United and currently plays abroad in the J-League. Dejan was one of 20 players from Bobby Graham teams that went on to play for Head Coach Mike Getman at UAB, and they have been a top 25 NCAA Division 1 program for many years.
As stated by Barry Gorman, former Penn State head coach and technical director of FC Dallas, "Without question, I would recommend the Winstars Soccer Academy to any serious student-athletes and their parents as a worthwhile, positive/life changing investment."
Winstars Soccer Academy isn't just another soccer club to play during your teenage years; it is a vessel to propel your future as a soccer player! Available to boys aged 12-18, this is Canada's finest youth soccer program and gets players opportunities to continue the sport in college year after year!
See article
Daniel Festa
Daniel Festa, a past Winstars Academy player, has recently Graduated in Economics and Finance, from Manhattan College, in Riverdale, New York! Keep up the Great Work Daniel!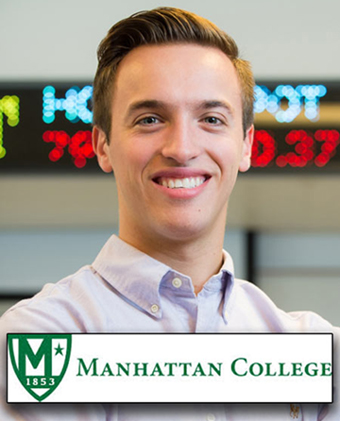 Our News section is constantly changing! We work hard behind the scenes to create as many opportunities as possible for our players.