Summer Tour
Living the Dream with the Winstars Soccer Academy – Summer Tour August 2022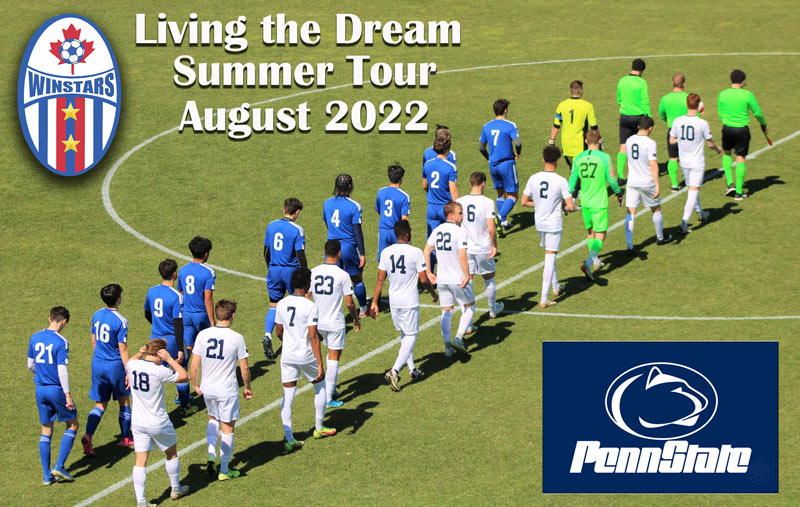 Our Annual Summer Tour is one of the best things we do in our academy. We visit several excellent Universities and play several games against NCAA Teams and MLS Academy Teams. The tour is for one week and we travel on a 56 passenger Coach Bus and stay at very good hotels and all food is covered. Players and Parents will get to meet head coaches, Professors, tour each school, meet academic as well as athletic staff. We will play meaningful games and all games will be videotaped.
At Winstars we continue to showcase our players to the highest-level programs. In this picture we are at Penn State University getting ready to scrimmage the NCAA Division 1 BIG10 Champions from 2021. We continue to strive for excellence. We keep moving forward.
Total Cost per player – $2995 – Includes Coach Bus, Hotel, All Food, Transportation, Match Fees – All - inclusive 7 days in August.
$1500.00 Deposit due now
$1495.00 Balance to be paid by July 15