Our Awards Presentation - After Training on Saturday July 30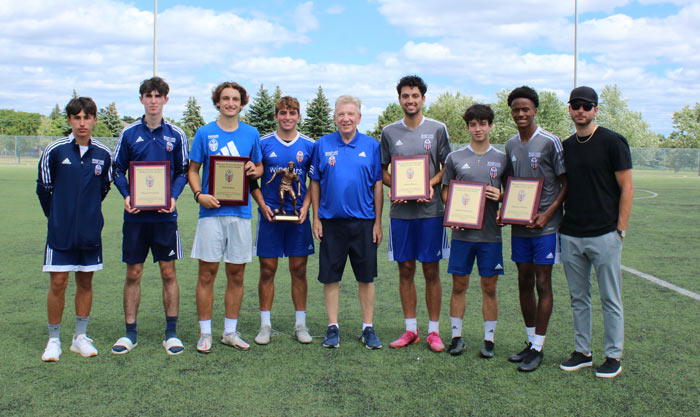 Saturday was a special day; we recognized our Senior class academy players who are now moving on to University in the USA or Canada. These young men worked very hard in the classroom and on the soccer field and spent many hours with our academy to accomplish this moment. I am very proud of all of them, and it was the best day to spend with all of them and their families and celebrate their accomplishments. The boys were as follows – Sam Acatrinei / Erlind Bejte / Thomas Visentin / Alesio Kacaj / Malcolm Daniel and we also presented our Most Valuable Player award to our Goalkeeper Elesio Melillo.
It was a great day, and all our boys shared a last lap together at the end of training.
Bobby Graham – Academy Director
Bobby Graham – Academy Director