Elesio Melillo - Most Valuable Player 2021 - Season
Elesio Melillo - Most Valuable Player 2021 - Season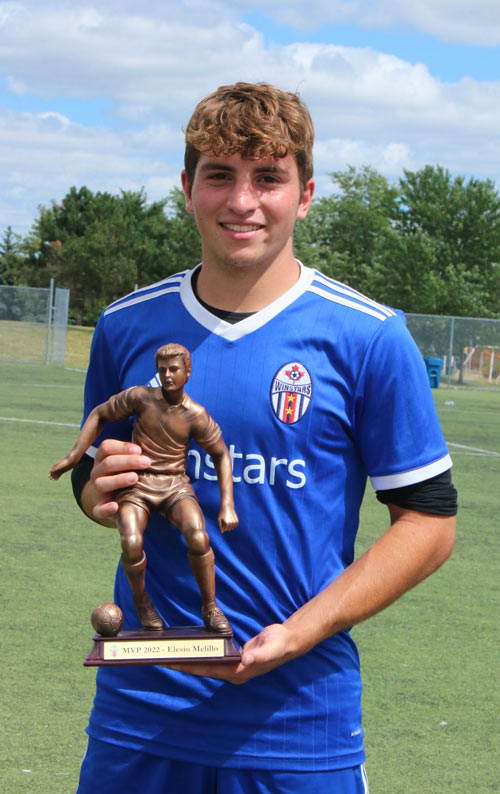 We went thru a very busy year as well as turbulent year with COVI-19 Stoppages, not easy for everyone. Our boys started to get better and better as time went along and in our last two months we travelled and played some of the best teams at the NCAA Division 1 Level. The Player that was the most outstanding over time was our Goalkeeper Elesio Melillo. He kept our team from higher scores and kept us in the game against these top teams.

Elesio would be the unanimous choice as everyone knows what his contribution has been to our soccer academy.
He is a Leader, and does this by example, has all the qualities that we look for in our soccer academy. He also travels from London Ontario at times 4 times a week.

Elesio commitment to our program and to the game is amazing.

I am very proud of him and his accomplishments and excited to be part of his future and I am confident he will find a very good University and soccer program.
Bobby Graham – Academy Director