Previous Summer Tours
Summer Tour 2019 – Living the Dream with the Winstars Soccer Academy
We have been travelling with Luxury Coach since we started our academy. They are a first class operation and they always have excellent new Coach Buses and excellent customer service and excellent Coach Drivers. Highly recommend this Coach Company to anyone looking for a quality Tour.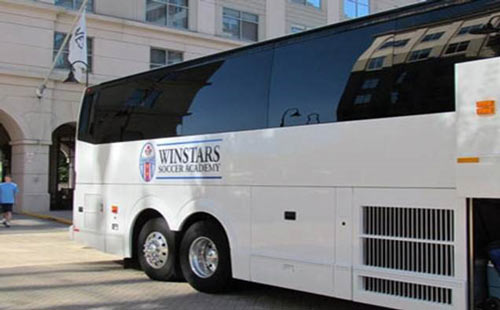 Travelling with Luxury Coach – 56 passenger Luxury Coach – our travel partner
Forms
Summer Tour 2019 Consent Form
Summer 2019 Medical Release
Itinerary & Trip Details
Details of our trip with notes from Coach Bobby Graham included throughout.
Friday, August 23rd
We will depart from our Soccer office 115 Woodstream Blvd at 9am on Friday August 23rd – Map
Our First match on our summer tour will be against Fredonia State University in the afternoon of Friday August 23rd. After the match we will head to Rochester where we will stay at the Rochester Marriott Hotel and we will play Rochester Institute of Technology on Saturday August 24th at 6pm.
Fredonia State University

280 Central Ave., Fredonia, NY 14063
716-673-3111
www.fredonia.edu
Maps & Directions
Quick Facts: Fredonia State University
Location: Fredonia, New York
Founded: 1826
Enrollment: approx. 4,700
Nickname: Blue Devils
Colors: Royal Blue & White.
President: Dr. Virginia Horvath
Conference: State University of New York Athletic Conference
Affiliations: NCAA Division III
Website: www.fredoniabluedevils.com
Twitter/Instagram: @fredbluedevils
Facebook: fredonia blue devils
Social media hashtags: #BleedFredBlue, #BigBlue, #SpeakOfTheDevils
Athletics Mailing Address:
SUNY Fredonia, 120 Dods Hall, Fredonia, NY 14063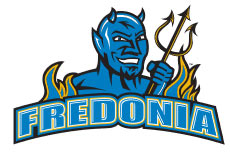 University Stadium
University Stadium Soccer Field is a natural grass field.

fredoniabluedevils.com/sports/mens-soccer


Men's Soccer
P.J. Gondek
Head Coach / Assistant Director of Athletics
Email: Patrick.Gondek@fredonia.edu
Phone: 716-673-3366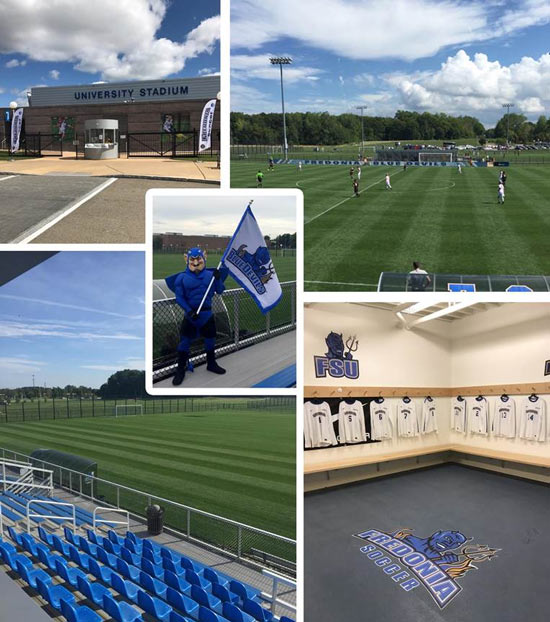 Marriott Hotel – Where we stay Friday, Aug 23rd
Rochester Airport Marriott
1890 W Ridge Rd, Rochester, NY 14615-2505
Phone: 1-855-821-4553
Rochester Airport Marriott website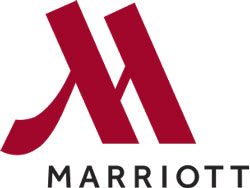 Saturday, August 24th
Rochester Institute of Technology – We play RIT at 6pm on Saturday, August 24th
Rochester Institute of Technology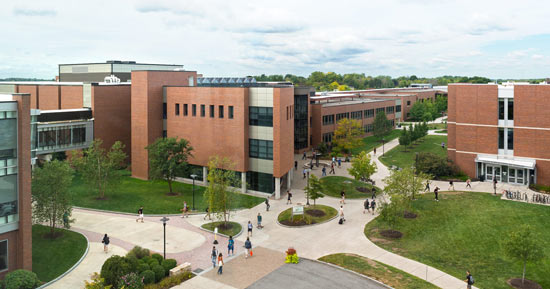 RIT: Our Mission
At Rochester Institute of Technology, we shape the future and improve the world through creativity and innovation. As an engaged, intellectually curious, and socially conscious community, we leverage the power of technology, the arts, and design for the greater good.

Message from the President
RIT is one of the top universities in the nation working at the intersection of technology, the arts and design. We are a university that is shaping the future and improving the world through creativity and innovation... We put a high value on bringing goodness to the world.
Excelling in the classroom and in competition.
– 24 Athletic Teams
– RIT has 12 men's varsity teams and 12 women's varsity teams.
– 2 Division I Programs
– RIT men's and women's hockey are NCAA Division I programs.
– 675+ Varsity Student-Athletes
– More than 675 student-athletes compete in varsity athletics
– 4.3k Capacity Hockey Arena
– The Gene Polisseni Center, home to the RIT men's and women's hockey programs, has space for 4,300 fans.
– 3.35 Overall student-athlete GPA
– Tigers enjoy success in both the field of competition and the classroom.

2018 Men's Soccer Coaching Staff – RIT
Head Coach: Bill Garno
Email: bill.garno@rit.edu
Phone: 585-475-2618
Associate Head Coach: Yuri Lavrynenko
Email: yvlatl@rit.edu
Phone: 585-475-2618
Assistant Coach: Dave Ames
Email: dbames3@gmail.com
Phone: 585-475-2618
Goalkeeper Coach: Travis Wood


Campus map of all athletics and recreation fields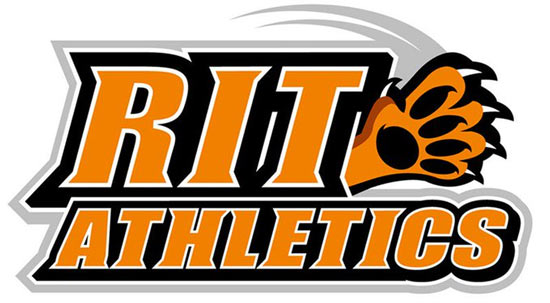 RIT Men's Soccer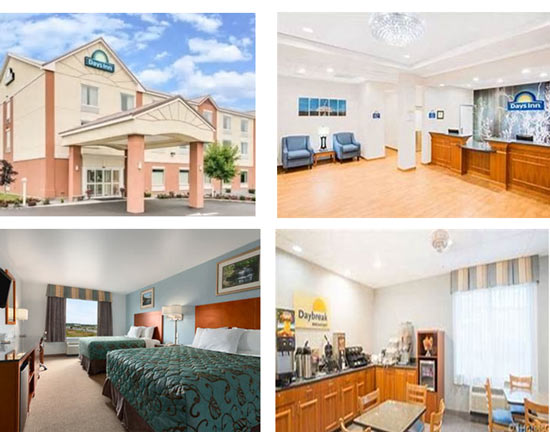 On Saturday we will be staying at the Days Inn by Wyndham
Evans Mills/Fort Drum 25940 US Route 11,Evans Mills, NY, 13637 United States of America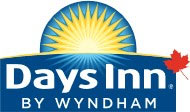 Sunday, August 25th
Our match Sunday, August 25th is at 11:30am.
St. Lawrence University
Our Second match of our summer tour will be against St. Lawrence University, excellent University and excellent soccer program. Champions of the Liberty League last year. We have a good relationship with this University and Coaching Staff as well as the Athletic Director.
St. Lawrence University
23 Romoda Drive, Canton, NY 13617
800-285-1856
St. Lawrence U. website
St. Lawrence U. Men's Soccer


Mike Toshack
Men's Soccer Head Coach
Email: mtoshack@stlawu.edu
Phone: 315-229-5784
St. Lawrence University has a Beautiful Stadium and Athletic Facilities. Excited for our new young Team.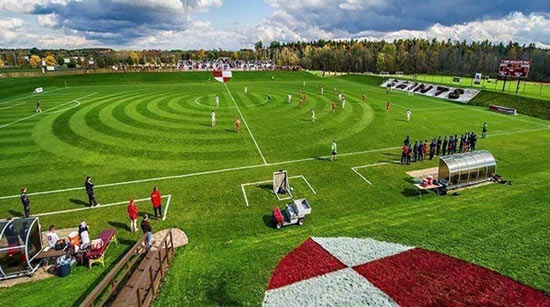 Majors, Minors and Programs
In what ways do you want to change the world? St. Lawrence University graduates create solutions that address the most pressing challenges thanks to an educational experience that empowers students to create a path that inspires them every day. The liberal arts at St. Lawrence fuels students as they explore academic options that align with their interests and goals, and satisfies their insatiable curiosity to know and understand more. Combine that with our professors who stop at nothing to facilitate a student's success, as well as supportive peers who embolden one another to be the best versions of themselves, and students will leave here with the tools, knowledge, and confidence they need to become much-needed agents of change.
Hilton Scranton & Conference Center
100 Adams Avenue, Scranton, Pennsylvania, 18503-1826, USA
Phone: 1-570-343-3000
Hilton Scranton & Conference Center website
Monday, August 26th
We play Susquehanna on Monday, August 26th at 3pm.

Susquehanna University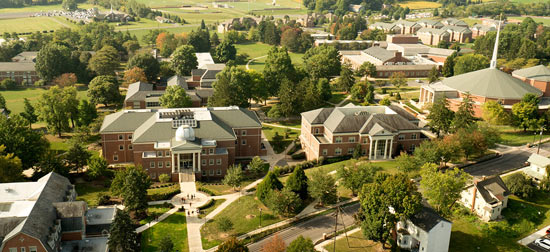 It will be great for our boys to visit this University and play them on their great facility. Jim Findlay is a good friend who is a Scarborough boy, a Wexford boy who went to the USA on scholarship and played at Wheeling University. The rest is history, he has settled and has his Family as you will see below. Findlay attended Wheeling University and played soccer there from 1992 to 1995. He was midfielder/forward for the Cardinals and was a four-year All–West Virginia Intercollegiate Athletic Conference (WVIAC) pick. He also earned WVIAC Player of the Year honors as a senior in 1995.  He was a four-year all-region team honoree during his playing days and capped off his career as a starter in the Umbro Senior Bowl, an all-star game featuring the nation's top Division II and III players. Findlay graduated from Wheeling with a Bachelor of Arts degree in criminal justice in 1996.
Findlay is a native of Toronto, Ontario. He and his wife, Chrissy, reside in Selinsgrove, Pa., with their daughter, Caitlyn, and son, Colin.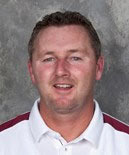 Jim Findlay
Head Coach
Email: findlay@susqu.edu
Phone: 570-372-4277
Susquehanna University
514 University Avenue, Selinsgrove, PA 17870
Phone: 570.374.0101
Susquehanna University River Hawks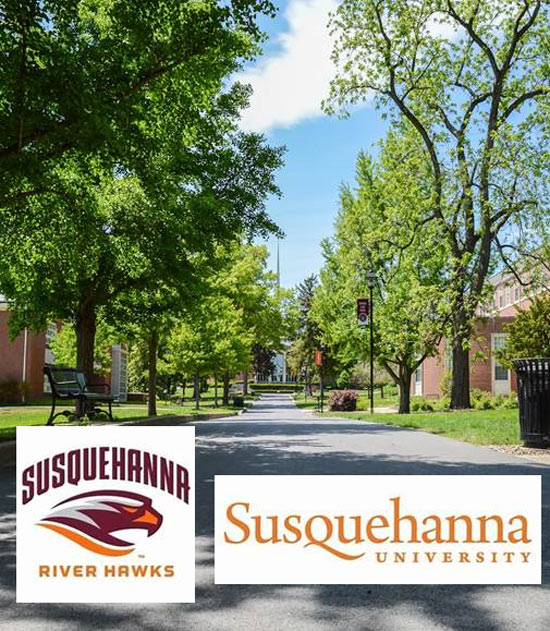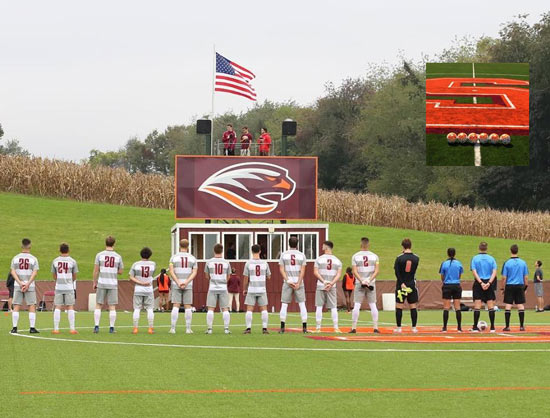 Tuesday, August 27th
On Monday August 26 thru Wednesday August 28 – two days – we will be in Virginia at James Madison University. We will stay at the Fairfield Inn and Suites – Marriott. We have stayed at this hotel for a number of years and it is fantastic, close to JMU and great staff and hotel.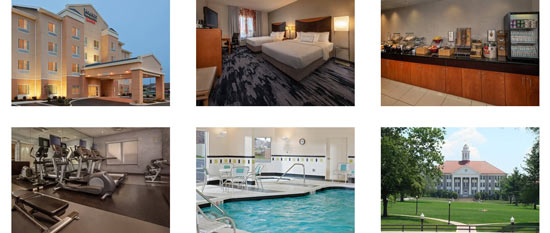 Fairfield Inn & Suites Harrisonburg
1946 Medical Avenue, Harrisonburg, Virginia 22801 USA
Phone: 540-433-9333
James Madison University

James Madison University
800 South Main Street, Harrisonburg, VA 22807
JMU website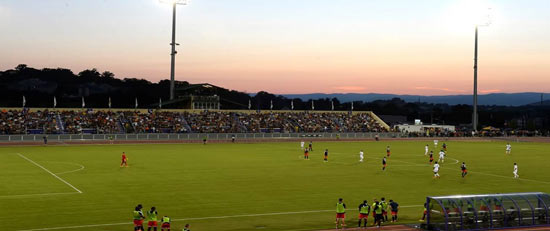 JMU Classes
– Student/faculty ratio: 16:1
– Average class size: 25 students
– Classes with fewer than 50 students: 89%
– Classes taught by professors: 98%
– Degree programs offered: 139
– Undergraduate programs: 76 – Master's: 53 – Education specialist: 2 – Doctoral: 8
JMU Faculty
Full-time instructional faculty: 1,062
– Part-time instructional faculty: 513
– Faculty with doctoral or terminal degree: 77%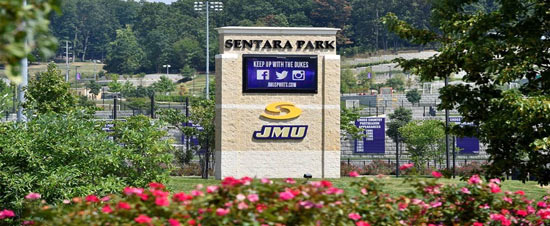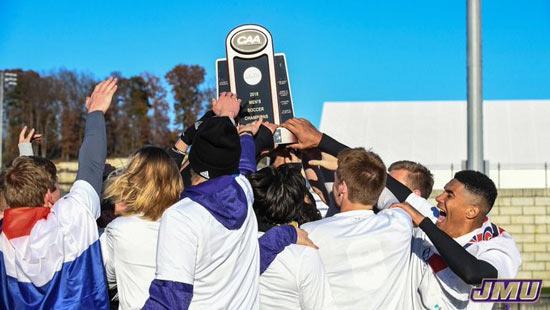 Winstars Players
Note from Coach Bobby Graham: I have had three players go to JMU on scholarship. Niki Budalic, Johnny Borsellino and Joel Phillips. It is a great school and very good academically and for soccer. Facilities are first class.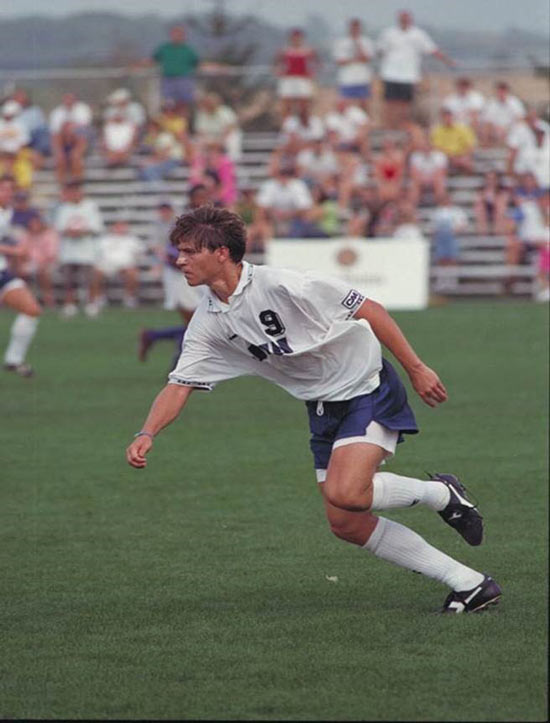 Niki Budalic – James Madison University Player
Wednesday, August 28
Doubletree by Hilton Hotel Philadelphia – where we stay Wednesday and Thursday night



301 West DeKalb Pike, King of Prussia, Pennsylvania, 19406, USA
Phone: 1-610-337-1200
DoubleTree by Hilton website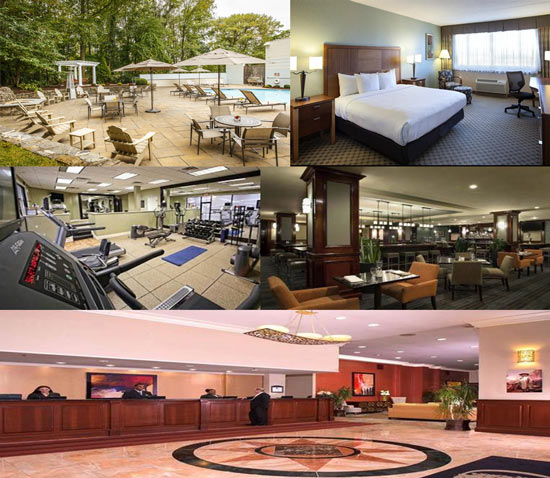 General Information
DoubleTree by Hilton Hotel Philadelphia – Valley Forge is 30 minutes from Philadelphia International Airport in the beautiful town of King of Prussia. Drop by the King of Prussia Mall, the largest shopping mall on the east coast of the United States, and indulge in a day of retail therapy at 400 unique shops and boutiques. Our hotel is ideal for guests attending conventions at the Valley Forge Convention Center, which is a short distance away. Take a stroll and learn new things at Valley Forge Historical Park. Challenge your friends or colleagues to a game at Gulph Mills Tennis Club or Gulph Mills Golf Club, both of which are located near the hotel. King of Prussia is also home to dozens of bars and restaurants, and the sights and attractions of Philadelphia are a short drive away.
Highlights
– 30-45 minutes from Philadelphia International Airport
– 1.5 miles to the King of Prussia Mall
– Outdoor 3 season heated pool and patio
– Two on-site restaurants
– Complimentary parking and WiFi
– Complimentary shuttle service within 5 miles
*Based on availability. 24-hour notice is required.
Thursday, August 29th
While in Philadelphia we will visit UPENN and Drexel University. We will scrimmage the Philadelphia Union Academy on Thursday, August 29th in the evening at their soccer complex. One of our academy players Daniel Festa is taking his MBA at the Wharton School of Business at UPENN. Daniel went on athletic scholarship to NCAA Division 1 Manhattan College and after graduation worked for Morgan Stanley and now is taking his MBA. Last year he gave us the tour at UPENN so I am hoping he will be able to do the same this year.

U Penn

University of Pennsylvania
Philadelphia, PA 19104
Phone: 1-215-898-5000
U Penn website
A member of the Ivy League, our vision of sports goes beyond wins and losses. Penn athletics are built on character first, and continued development as young adults who are both students and athletes.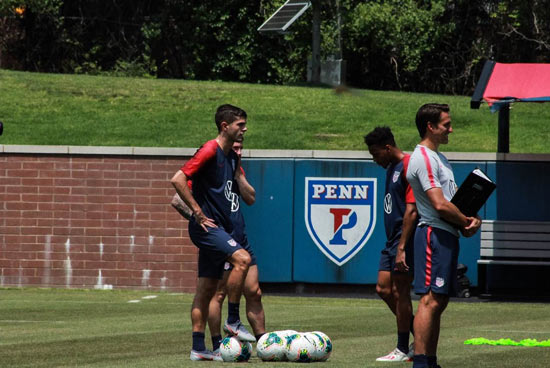 Undergraduate Programs
Penn's undergraduate students pursue more than 90 majors across four schools and engage in interdisciplinary programs that make the resources of all 12 Penn schools available as they forge new paths in research and scholarship.
Undergraduate students enrolled: 6,311
Undergraduate students enrolled at the School of Engineering & Applied Science: 1,748
Undergraduate students enrolled at Penn Nursing: 587
Ranked in the top of Kiplinger's Best Values in Private Universities, the University of Pennsylvania is committed to making its practical, powerful, and flexible Ivy League education available to the best and brightest students, regardless of their economic circumstances. A generous financial aid budget and inclusive aid policies make matriculating at Penn an attainable goal for talented hardworking students from the widest possible range of backgrounds.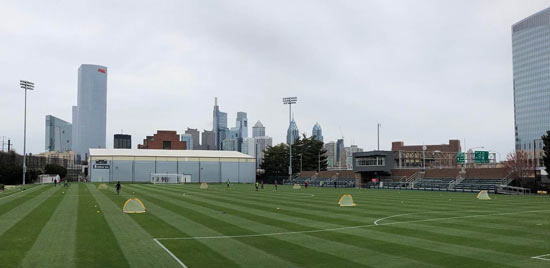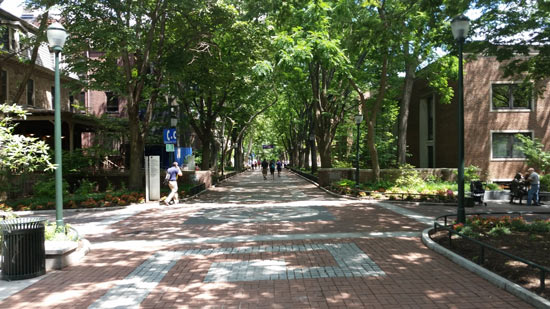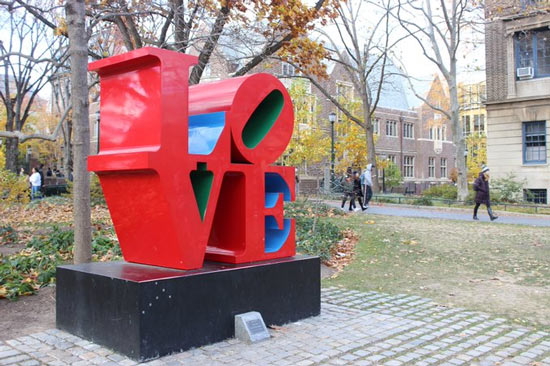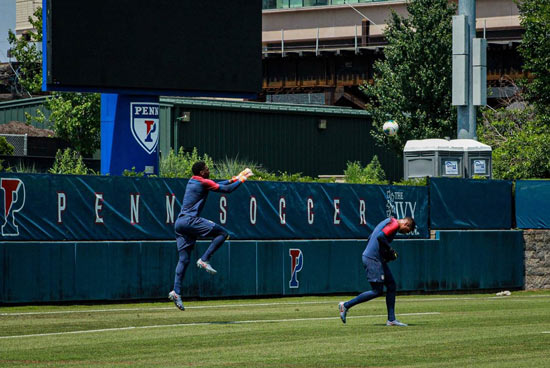 We will visit Drexel University which is right next to UPENN. I have had many players go on athletic scholarship to Drexel U, they are well known for their Co-op program. It is a very good University and their soccer team plays in a very good Colonial Conference.

Drexel University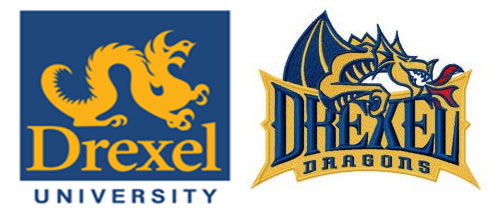 Drexel University website
Drexel Athletics site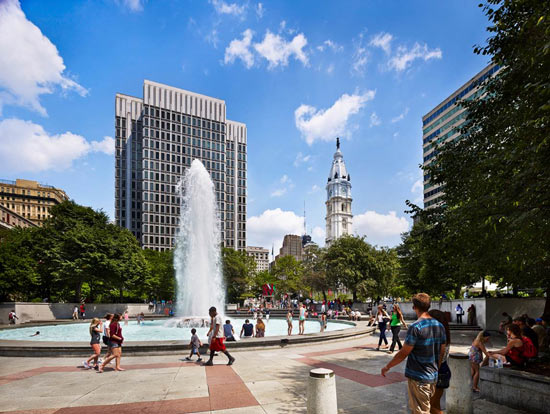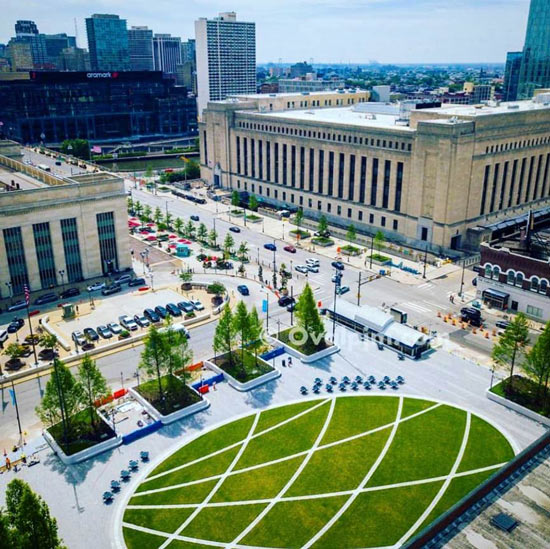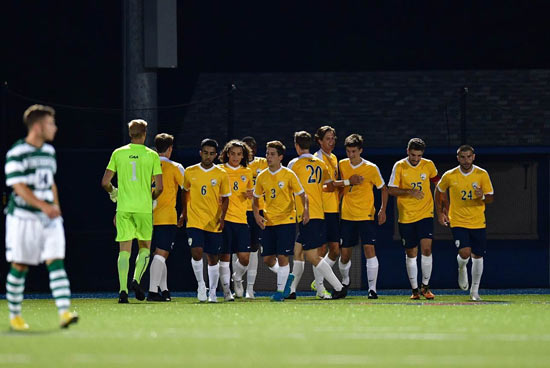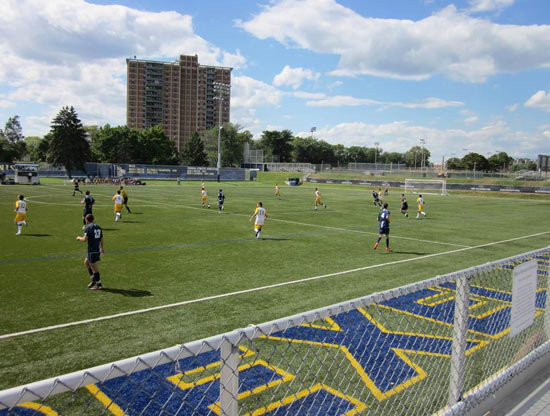 Philadelphia Union
Our Academy has a good relationship with Philadelphia Union and its soccer academy. Iain Munro who is one of the Staff Coaches is from the same town I am from in Scotland. He played soccer for Scotland as well as coached and played at the professional level for many years. At the same time Iain earned his education from Jordan Hill – Glasgow University as a PE teacher and has all his FIFA Coaching badges. Tommy Wilson, from Scotland is the Academy Director and their academy is producing players for the next level. An excellent soccer academy and their first team is in 1st place.
We plan to scrimmage them on Thursday, August 29th in the early evening at their soccer complex. Time to be confirmed.

Philadelphia Union website
Philadelphia Union Youth Academy site